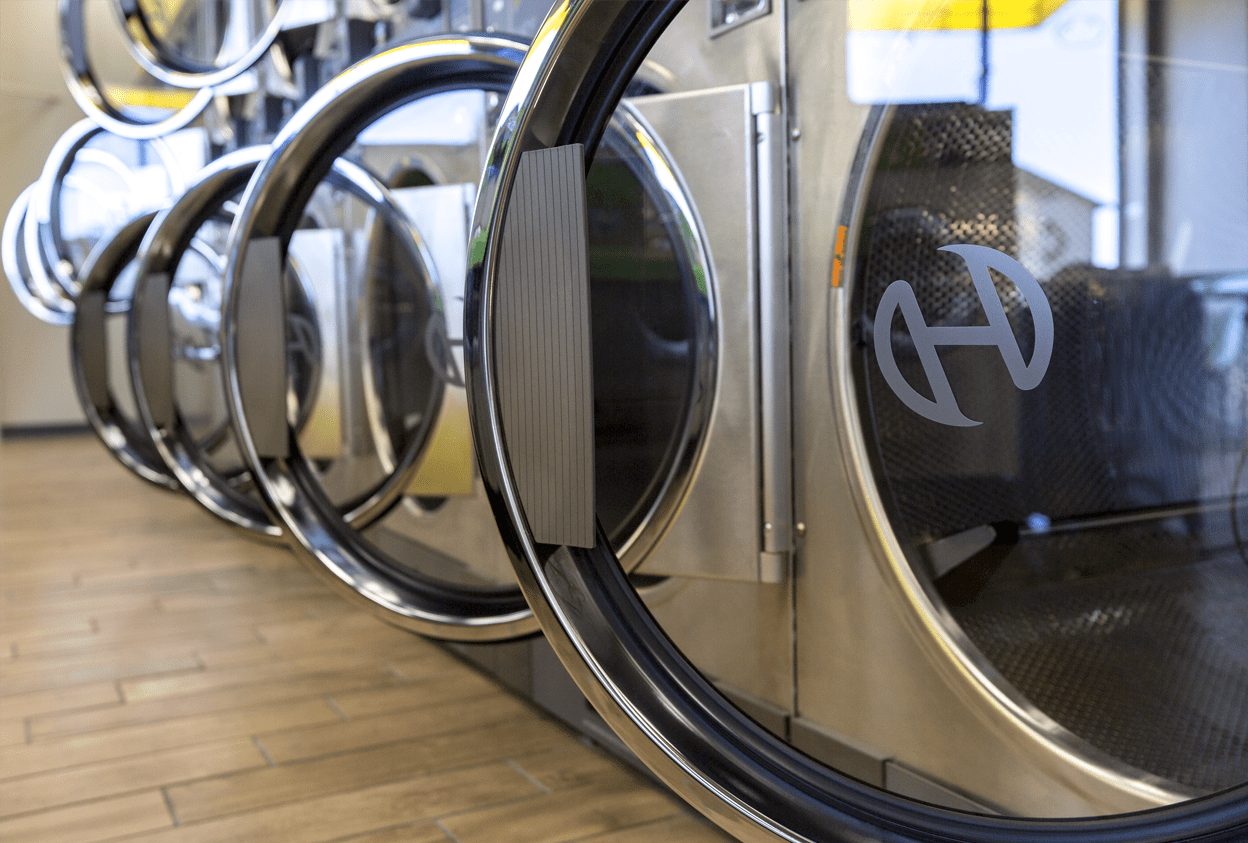 Could you be driving away your customers? While most business owners would say no, the answer may surprise you. Too often we work with laundry investors and laundromat owners that are out-of-touch with their customer's needs and wants. They don't always know it, but they're offering mediocre products, services, and customer support. They come to us wondering why they're not seeing their laundromat grow and thrive. If you're seeing a dip in customer loyalty and satisfaction, you may be making some of these common mistakes in your laundromat.
Outdated or not enough laundry equipment.
Never forget that your equipment is the reason people are coming to your business. You wouldn't go to a restaurant with mediocre food or long wait times, especially when there are other (better) restaurants nearby. So, why would someone come to a laundromat with mediocre equipment or a long waiting period for machines? Customers expect top-of-the-line equipment that provides a good clean and gets their laundry done quickly and efficiently. If you don't provide that, they'll go to the competitor who does.
Modern-looking and high-performance laundry equipment can be a big selling point for your business and helps to draw customers in. Not only does Huebsch equipment perform great, but our new design accents can help you modernize your laundromat in unique and sophisticated ways that customers will love.
Lack of technology.  
Technology is just a part of our everyday life now. More than 80% of the population has smartphones and we're constantly connected. Even the laundry industry has jumped on board with more technological advances than ever before — from app-based payment methods to state-of-the-art controls that improve the customer experience and make managing your laundromat easier. If you're not utilizing technology throughout your facility, your business is old and outdated and you're alienating your customers. 
Huebsch utilizes the latest technology to help improve the laundry experience for you and your customers. Through Huebsch Command, you can easily accept mobile app payments, offer and track rewards, and monitor your laundromat's performance from anywhere. It's a win-win for customers and laundry investors.
A dirty laundromat.
It's easy to let cleaning tasks and routine maintenance slip when you're busy with the daily tasks that come with running a business. However, an uncleanly facility makes you look sloppy and unprofessional — especially when your industry centers around clean. No one wants to do laundry in a dirty laundromat. Here are a few ways to keep you and your staff on track:
Have a daily checklist of cleaning and maintenance tasks with assigned duties.
Hire a cleaning service or additional staff if necessary.
Have plenty of trash cans and recycling bins to promote a clean facility.
Pay attention to the outside of the building and your parking lot — this is what customers see first.
No customer will ever complain that a facility is "too clean." While it may seem trivial, a clean and well-kept laundromat is always something to constantly work towards and keeps customers coming back.
Bad customer service. 
Think of the last time you had a bad customer service experience. It likely put you in a bad mood, prompted you to complain to friends and on social media, and may have been bad enough that you no longer support that business. Research shows that 89% of consumers have switched to a competitor due to poor customer service. However, if customer service was good, it probably turned a negative experience into a positive one and solidified your loyalty to a particular brand or company. Mistakes happen, but it's how you deal with them that really showcases what your company is all about. In fact, Americans will pay 17% more to do business with companies that have great customer service. With that in mind, be sure you're always putting your customers first. Quick response times, friendly and knowledgeable staff, and rewards programs are great ways to stand out when it comes to customer service at your laundromat.
Not having an online presence.
Did you know that Google receives more than 63,000 searches per second? There's no doubt that our use of social media and the internet overall continues to rise thanks to smartphones, apps, and faster connection speeds. Even so, more than 36% of small businesses still don't have a website. If you fall into that category, your laundromat could really suffer. At a minimum, your laundromat should have a website that is mobile-friendly, user-friendly, and optimized for search engines like Google. Customers should be able to find your contact information, address, business hours, and services quickly and easily. A strong social presence and up-to-date local listings on sites like Google My Business and Yelps also allow you to interact and connect with patrons across channels in a way that's convenient and easy for them.
If you're part of the 64% of small businesses that do have a website, that's great. However, you want to look for ways that you can continue to grow and improve in this area. That may mean updating your site regularly with fresh content and images, growing your social media following, or simply improving customer service response time across these channels.
Huebsch can help you grow your laundry business
At Huebsch, we want to see our customers doing more than "fine." We want to see you thriving, growing, and attracting more customers than ever before.  We've been in the laundry industry for more than 100 years, so we know a thing or two about what makes a successful laundromat. From commercial laundry equipment with unmatched innovation and efficiency to ongoing training and support, we're here for you every step of the way. We can help you avoid these rookie mistakes and take your coin laundry business to the next level.