To accomplish our goal, we produce some of the most efficient and cost-effective commercial washers and industrial tumble dryers in the world. With durable features like plate steel frames and reliable inverter drives, Huebsch® laundry equipment is built to last. And with efficient, patented innovations like Galaxy™ Controls and eBoost™ technology, it's hard-wired to maximize your revenue and minimize your costs.
Our commitment to customer success extends even beyond world-class products. As part of Alliance Laundry Systems, the leading global commercial laundry equipment manufacturer, we're able to offer services that our competitors cannot match. Our industry-leading network of knowledgeable distributors and service professionals are here to help you with every area of your business, including laundry design, Genuine Parts and laundry-focused, in-house financing.
Our Products
Huebsch® commercial laundry equipment is renowned for industry-leading durability, performance and efficiency. We begin with the toughest, most rugged materials used in the industry. Those materials are then expertly crafted into virtually unbreakable laundry workhorses at our world-class facility in Ripon, Wisconsin. They're infused with the most advanced innovations in the business.
Then, before they leave the factory, they're pushed to the limit in our state-of-the-art test lab, where they're faced with challenges far exceeding those in the typical laundry environment to ensure years of optimal, worry-free performance. Finally, we back our products with an industry-leading warranty and global support network of true laundry experts.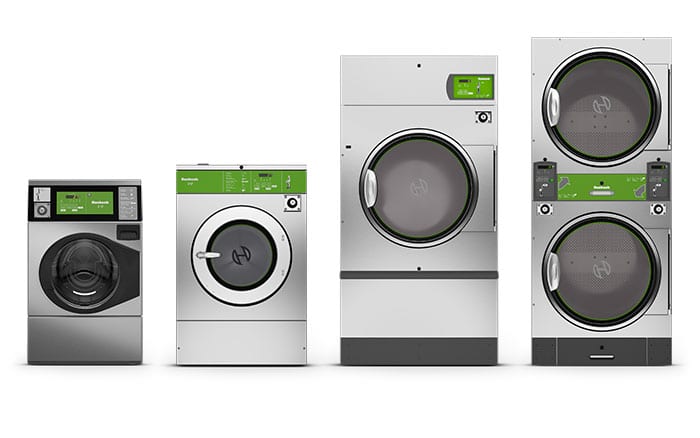 Our Innovations
Leading-edge innovation. That's the driving force behind every Huebsch® product. With 31 registered patents, we're continuously changing and improving our commercial laundry products and setting new standards in the laundry industry.
From revolutionary Galaxy Controls and eBoost technology to industry-leading extraction speeds and Over-dry Prevention Technology, we're constantly testing the limits of what laundry equipment can do — and how successful our customers can be.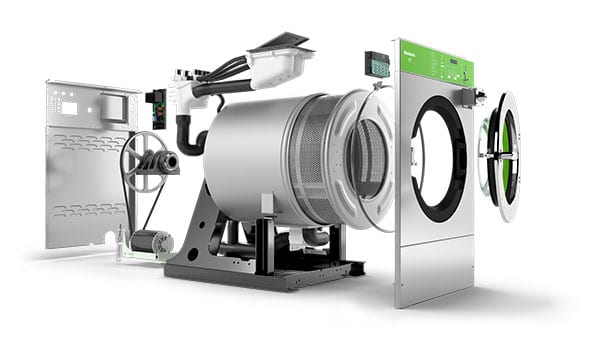 Request a quote
Fill out a form to request a quote from a Huebsch sales specialist.