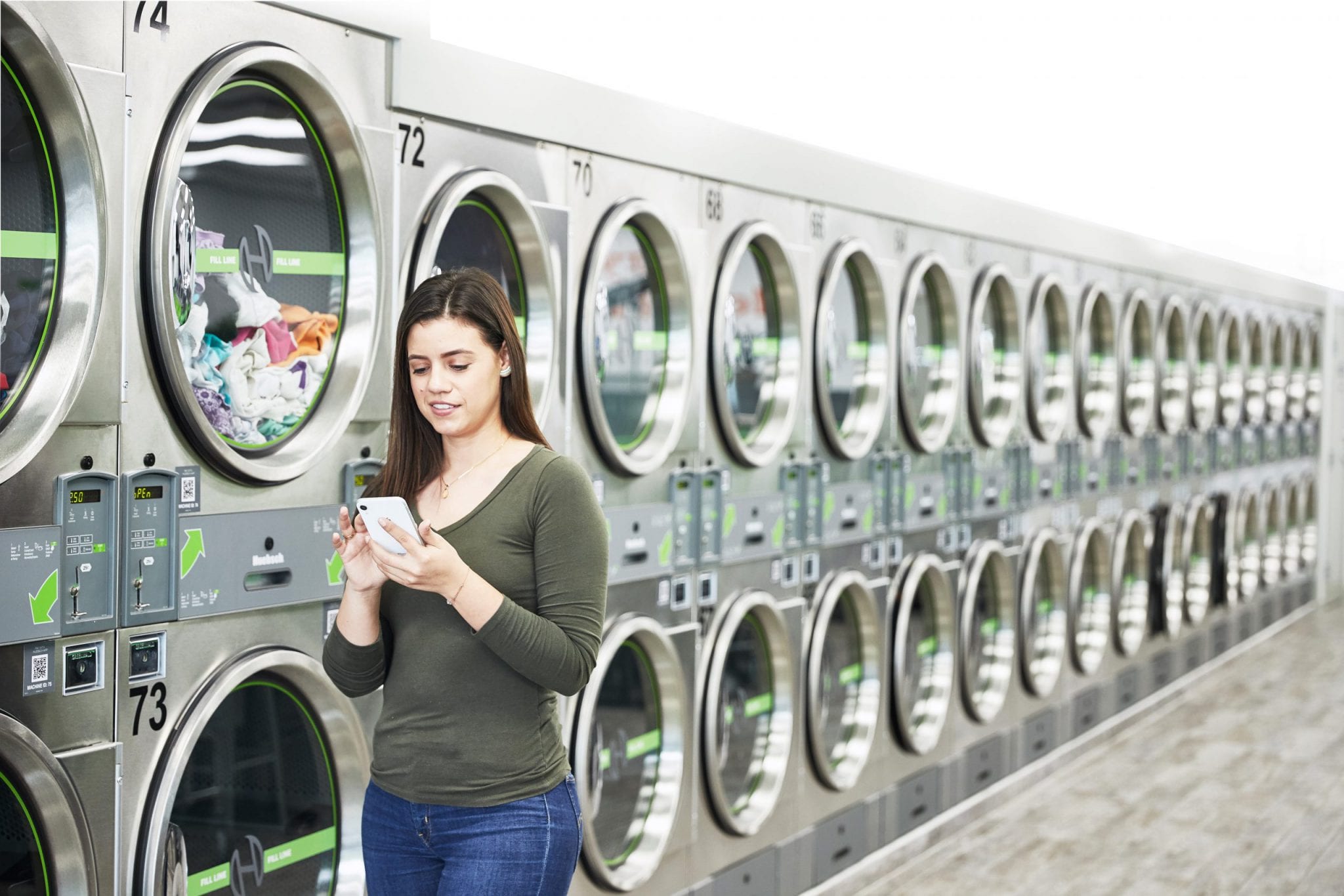 Unique stacked products offer greater versatility to maximize laundromat floor space
When space is at a minimum such as the case in major metro areas and in rural areas affected by density and social distancing requirements, some are left with no other choice but to build upward.
In the vended laundry world, this strategy can help increase revenue. It can also make locations that were previously not viable, due to a small footprint, profitable.
The advent of the stack tumble dryer decades ago is predicated on this concept. Two pockets in the space of one obviously opens up additional revenue generation.
However, for building up instead of out, laundromats must have more than just stack dryers. This is where a commercial stacked washer-extractor/tumble dryer product is the key to success.
Consider a modest 1,000-foot laundry with a wash capacity of 320 pounds (4×20 lb; 4×30 lb; 2x60lb) and 540 pounds of drying capacity (6×30 lb stacks; 2×45 lb stacks).
With a bit of floor plan altering and swapping out the six stack 30 tumblers and four 30 lb washer-extractors for six new 30 lb stacked washer-extractor/tumble dryers, two 50 lb stacked washer-extractor/tumble dryers and one 45 lb stacked tumble dryer, the store would increase wash capacity to 460 pounds and drying capacity to 550.
The change leaves the vended laundry in a better position to be far more profitable. There's no doubt that the ability to tailor washes with premium options and cycle modifiers helps increase revenue. Thus, going from 10 wash pockets to 14 better positions this 1,000-foot store for success.
In addition, the stacked washer-extractor/tumble dryer product is customer friendly, as clients no longer need to cart their wet laundry across the store to the tumblers. All wash-and-dry cycles are completed in the same unit.