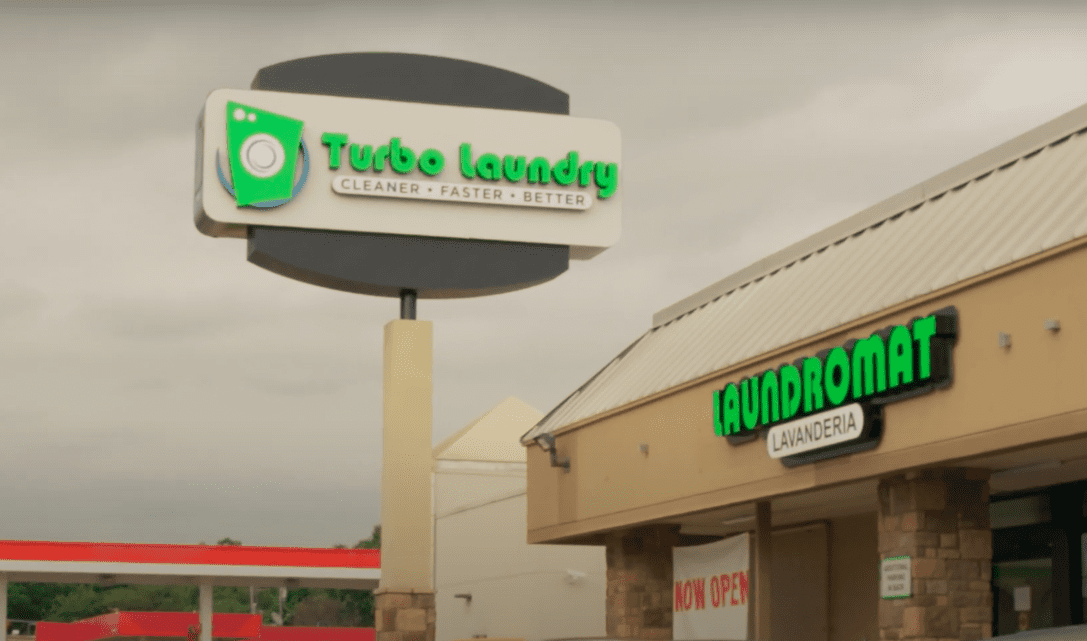 Turbo Laundry offers a truly next-level experience
In the sports world, when a collection of talented individuals is united in a singular mission, the team is primed for success. That's also the formula that a creative group of entrepreneurs in Dallas tapped to create a laundromat that has quickly become a destination.
Turbo Laundry is the result of a collaboration of couples Erik Ward and Aislin Gerow and Katie and Seth Hensarling. While the return on investment that laundromats offer attracted this group to the business, they were also united in wanting to elevate Turbo in the marketplace.
The team did exactly that with a wide-open design, and bright green branding that ties to the high quality Huebsch equipment they installed with help from Atlas Laundry Equipment. Then, they took things next level, offering a kids play area with games, including giant Jenga and Connect Four sets, as well as sidewalk chalk to decorate the entrances.
A loyalty program, and recently added pick-up and drop-off services further expand Turbo's offerings, while a heavy emphasis on clean and the pinnacle of customer service contribute heavily to the laundry's self-service success.
To read more about Turbo, click here.  And to see an interview with the laundry's owners see our video below.