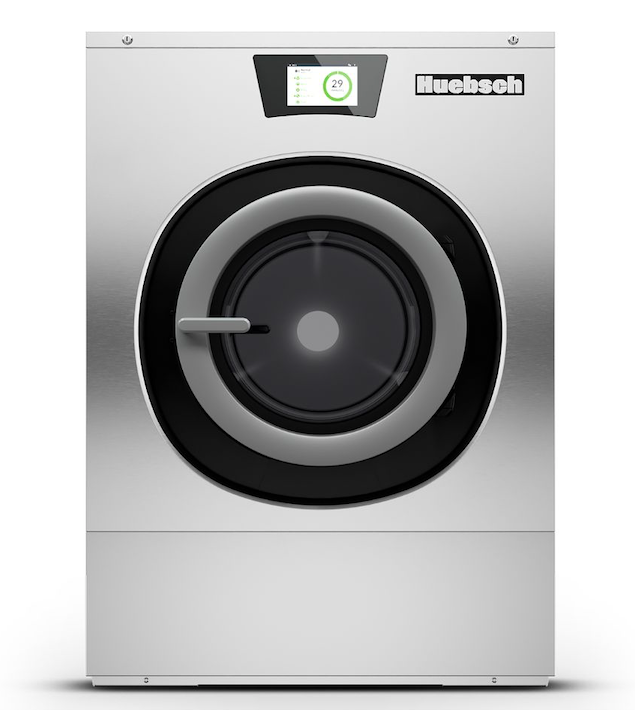 Touchscreens bring a stack of benefits
Touchscreens have made our lives far simpler. Laundromat customers agree – just ask those who have been introduced to the Huebsch Galaxy Touch control. Better yet, ask the owners of these laundromats. 
While reasons to upgrade dated equipment in general are many and can deliver an improved bottom line through efficiency and the "new" factor that attracts new customers, offering touchscreen controls can bring even more exceptional ROI. 
Among the benefits are: 
Broad appeal

. Multiple language options ensure all customers are able to select their desired wash and dry cycles.

 
Better user experience

. Give people a great experience and they'll come back. Touchscreens definitely bring a premium, next-level experience. Because they are so user friendly, and intuitive, there's virtually no learning curve.

 

ROI

. Let's face it, any technology worth investing in must deliver a return to justify the extra spend. Galaxy Touch features premium wash and dry options within the step-by-step instructions in a way that other controls cannot. The difference is a higher percentage of customers add premium options to their cycles. Think of it like the "recommended" products we so often see…and add to our carts on online shopping sites. That means more revenue for your operation.

 

Flexibility

. During the height of the COVID-19 pandemic, many Galaxy Touch owners added their own special sanitize cycles – offering additional washes and rinses meeting customers interests in an ultimate clean. Galaxy Touch makes it simple to feature those cycles upfront.

 
Current finance and equipment specials make upgrading easier and more profitable than ever. If you're interested in learning about intuitive laundry equipment, check out Galaxy Controls for Huebsch vended laundry machines.