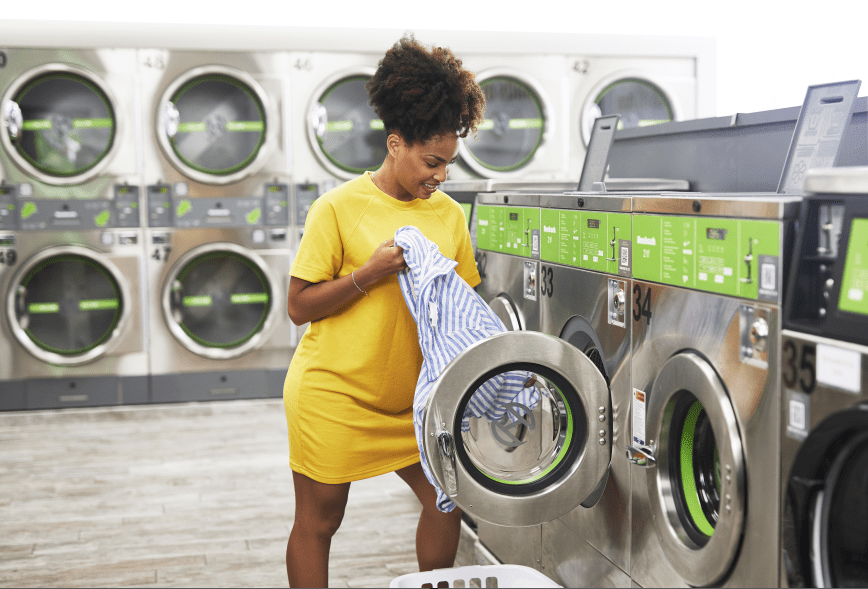 Top 10 reasons the laundromat business rocks
There are Top 10 lists for songs, movies, books and more. There's even a top 10 ten's list. 
So, why not a Top 10 list of reasons why you should go into the laundromat business? Read on to learn why owning a laundromat might be the right business for you. 
Laundromats are a stable investment, offering a

95 percent business success rate

. That's especially impressive when you compare laundromats to restaurants at 20% or retail stores at 47% after four years in business.

 

Laundromat businesses average between

20-35 percent ROI

and have a steady cash flow, no matter the economy. It provides for one of those necessities of life, much like food and shelter. The

Coin Laundry Association

(CLA) reports that laundromats can generate a cash flow between $15,000 and $300,000 per year. You can also maximize your profit by combining your laundromat with a second business — maybe a café or vending machines — or by offering extra services — such as wash-dry-fold or delivery.

 

Laundromats are primarily a cash business, meaning you will get paid

before

customers use your equipment. That means no worrying about accounts receivables.

 

Laundromats are less labor intensive than other industries. In fact, 70 percent of laundromats have two employees or less. That means your labor costs are lower since customers provide much of the labor themselves.

 

Once you have a customer, they're likely to stay your customer. About 90 percent of patrons become repeat customers.

 

National and regional demographics indicate renters, the primary users of laundromats, are the fastest-growing segment in the nation. According to

Statista

, there were approximately 44 million housing units occupied by renters in the U.S. in 2021, a number that has been gradually increasing since 2010.

 

There are currently no significant laundromat franchises in operation, ensuring you less competition in the business. The 70-year-old industry is primarily composed of individual owners and operators. According to the CLA, there are about 29,500 laundries in the United States, generating nearly $5 billion in gross revenue annually.

 

Laundromats are adaptable to your lifestyle. Got kids, an aging parent or family obligations? No problem. In general, laundromats allow you the flexibility needed, no matter your personal or family situation. You're able to set your own hours and schedule.

 

Laundromats provide a key cente