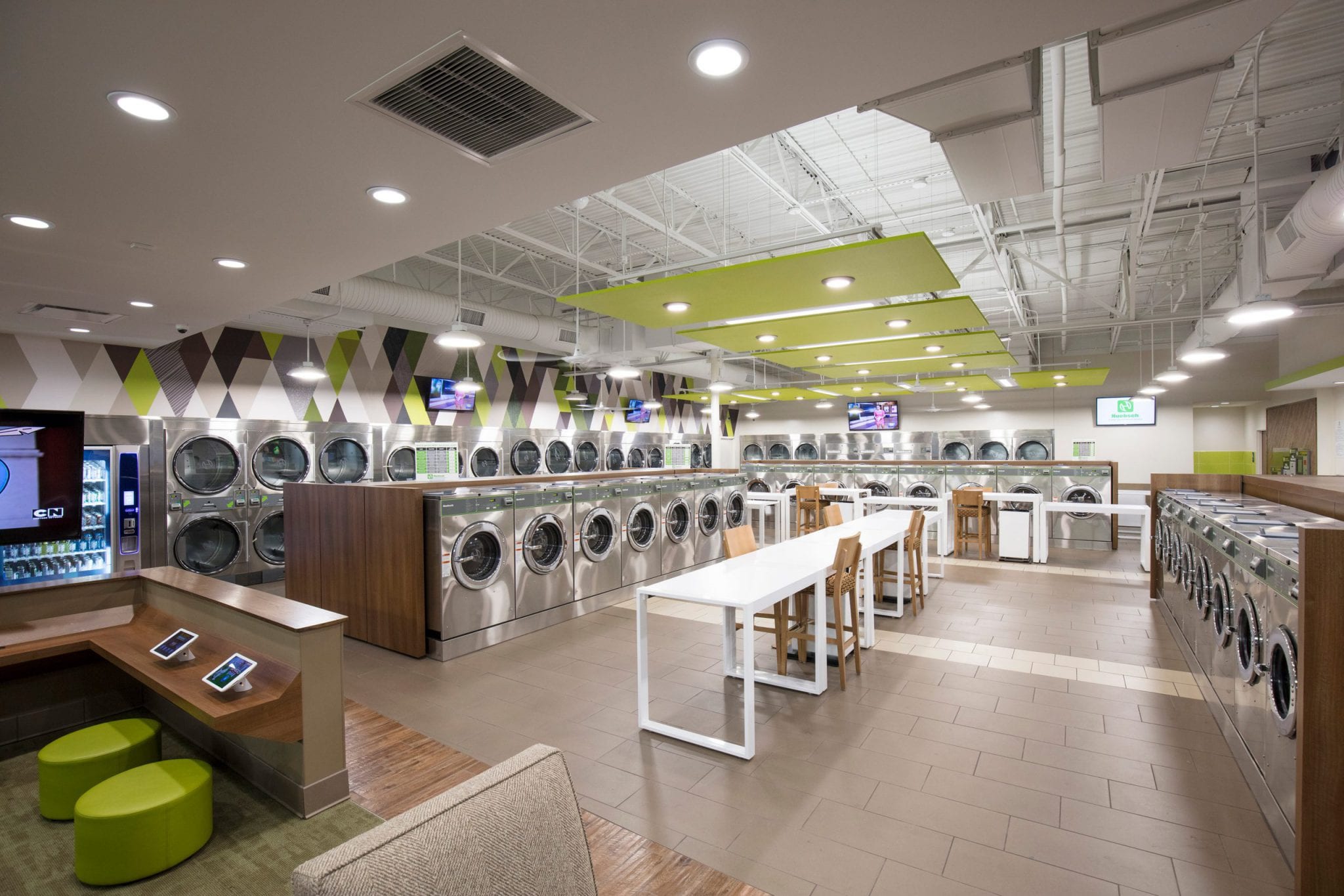 Tips to start your laundromat
The laundry industry is one of the few that typically faces very little risk. No matter what's going on in the world, people need clean clothes. If you're interested in taking the plunge and getting into the laundromat business, there are a few important factors to consider before signing on the dotted line.  
Location
The first step for you, after you've decided you want to make the commitment to start your own laundromat, is to find the best location possible. Location is THE most important factor to your new store's success. 
Typically, areas with apartment complexes, other nearby businesses and a decent amount of traffic are ideal. If you're able to be near a bus line and have easy parking lot access, those are added bonuses.  
This is the time when you should also decide if you want build a new building, purchase a laundromat that's already running, or remodel an existing building that's not currently a laundromat.  
If you're going to be doing any sort of construction or remodeling, it's important to choose an architect and contractor wisely. Get their references and always get more than one proposal. Remember, cheaper isn't always better!  
Budget
For the most part, few individuals starting their own laundromat business have the cash to open their business up front, which means many look for investors or financing options. A good finance partner will help you figure out if your location is ideal for your business goals and budget, and help you match up your wishes and goals for your store with a realistic budget. There are some vendors that not only provide financing for machines, but for other business needs, too.  
Taking advantage of financing also means you have more cash on hand to take care of things that pop up over the first year. Finally, financing allows you to purchase high-quality machines that will last, and ones that keep your customers coming back. Having machines that are sub-par, inconsistent or old are factors that might make someone consider wash and dry their clothes at a different business.  
Opening 
After you have your location determined, your store filled with machines and ready to go, you need to come up with an opening plan. This can be as extravagant or as simple as you want, but having some sort of grand opening special or grand opening event is a proven way to draw customers into your business.  
A grand opening event is a great way to meet other businessowners nearby, too. You could even invite them to attend the event and offer them a table where they can put coupons or freebies.  
Starting a new business is never easy, and starting up a laundromat is no exception. There are many unique hurdles laundromat owners face, but if you have the r