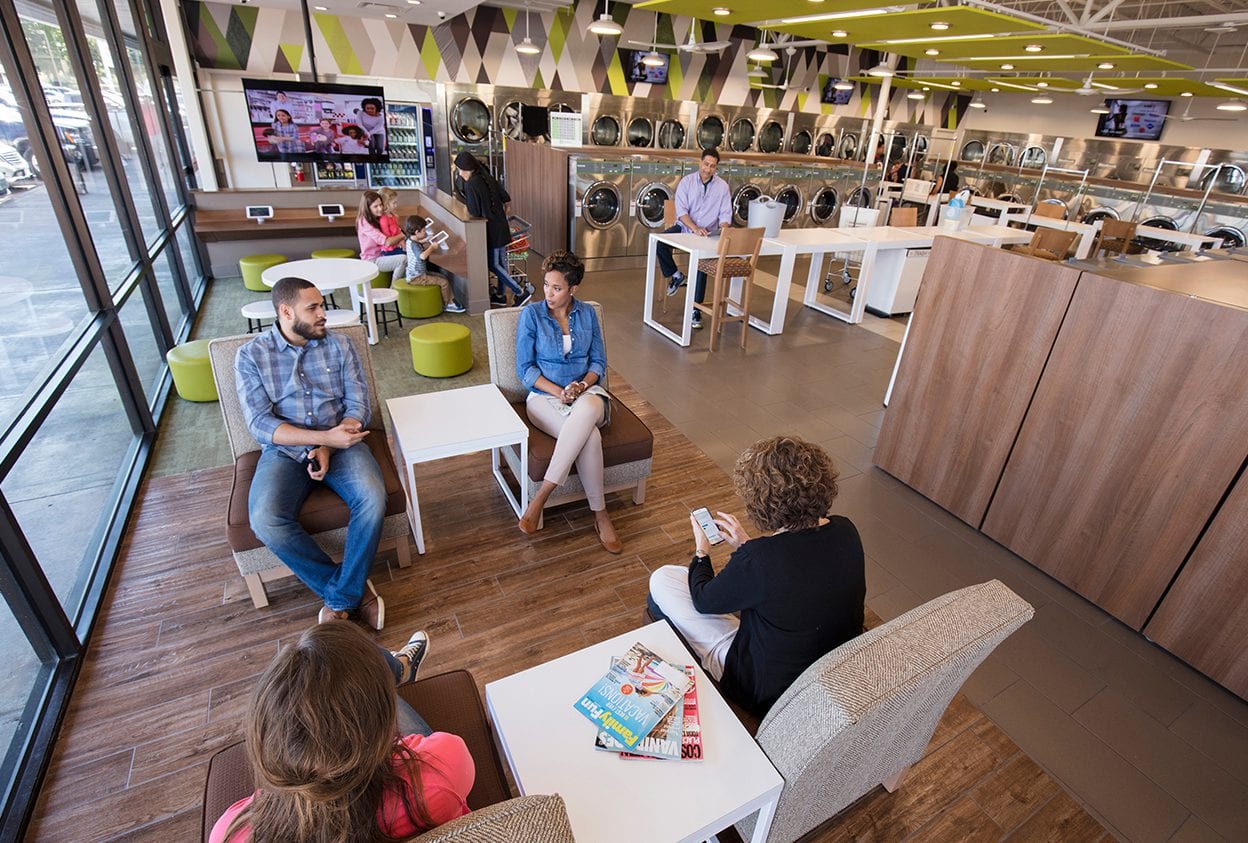 The keys to laundromat success
There's nothing more rewarding than starting your own business. With all sorts of technology and innovation, it's a pretty exciting time to be in the laundry industry as well. If you're thinking about opening a laundromat or you're already in the process, you've probably got tons of questions. Some of the questions that we get a lot from potential investors and customers here at Huebsch is, "What do I need to get started?" or "What makes a laundromat successful?" Well, there's no one-size-fits-all answer. It's impossible to come up with the perfect laundromat recipe or foolproof strategy. However, in all our years of working with laundromat investors and laundromat owners like you, we've definitely seen some commonalities across successful laundromats and investors. With that in mind, we've put together a few of the things you need to build a successful laundromat: 
High-quality commercial laundry equipment.
Of course, washer-extractors and tumble dryers are the cornerstones of any commercial laundry business. You want to look for equipment that's built to last with advanced features that are going to improve your operation and attract customers — such as a convenient app-based payment system and an integrated business management system.
Start-up capital.
Any business is going to take some financial investment to get you started. How much money you'll need to start your new laundromat venture depends heavily on your size, location, licensing, equipment, and multiple other factors. If you're buying an existing laundromat, you'll also need to consider the value of the existing business and any potential remodeling or renovations. In general, $250,000 is the average start-up costs for a coin-operated laundromat. Here at Huebsch, we offer competitive financing for commercial laundry equipment to help you get started in the laundry industry.
A great location.
Location, location, location. We can't stress that enough in the laundry industry. The single biggest factor in the success of a coin laundry is the location. Since most of your customers are going to live within a few miles of your laundromat, you'll want to consider nearby competitors, visibility, amenities, and local demographics.
A strong team.
You can't do everything — period. No matter how smart, capable, and business-savvy you are, you're only as good as the team you have standing behind you. The right team will offer invaluable insights and advice, ease the workload, and, most importantly, help you and your business to grow. Generally, your laundromat team is going to be made up of a variety of internal employees and outside business partners. A few key people you may want to consider adding to your team include: