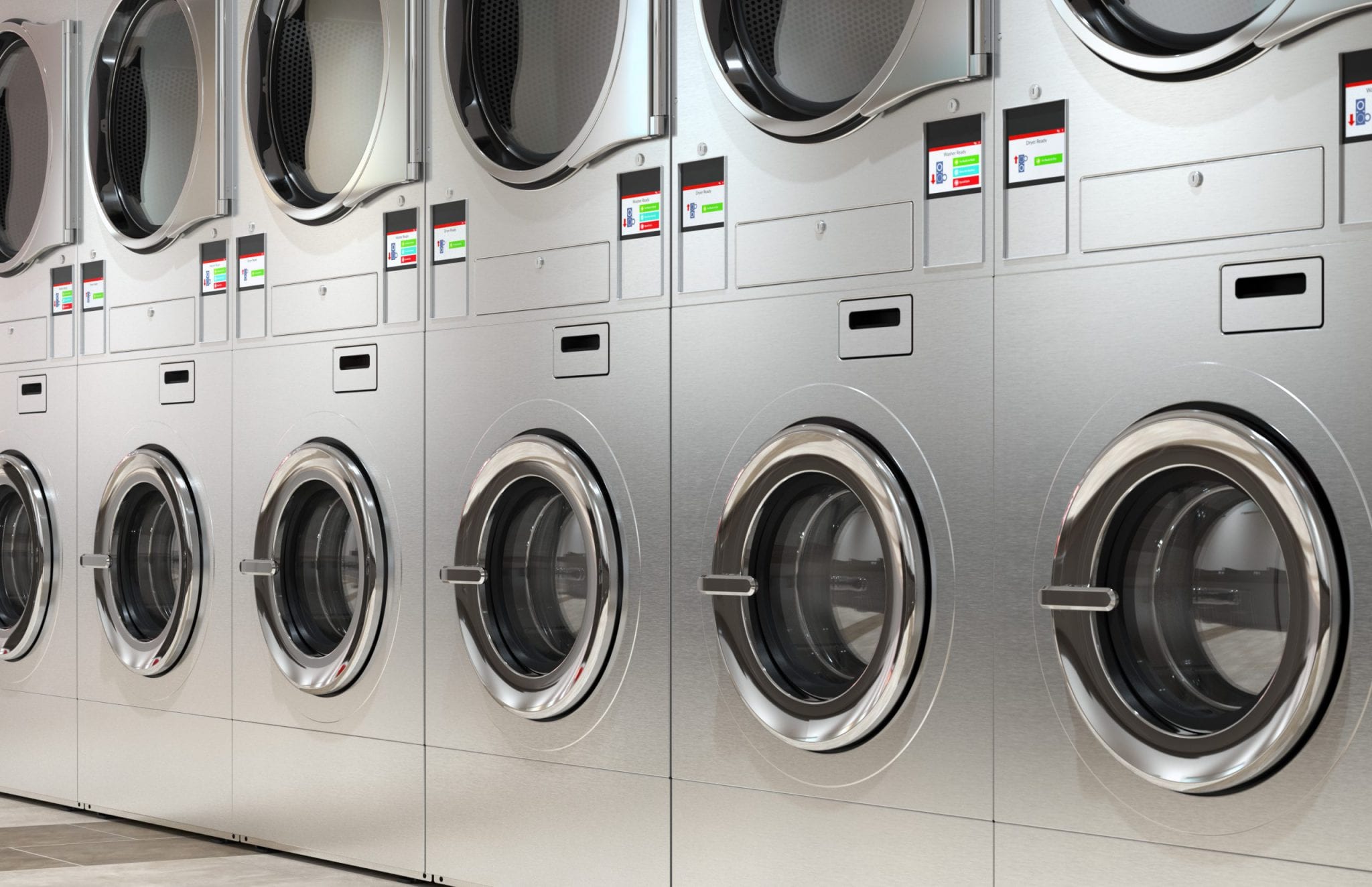 Stack units are topic of recent article
For years, the stack washer-dryer has been the answer for homes and apartments short on space. Two machines in the footprint of one is a major advantage. But what about for the laundromat market? Can they be a gamechanger in spaces where profit-per-square-foot is a major consideration?  
Recently, Kathryn Rowen, Alliance's general manager of North American laundromat, shared her thoughts about the value of stack units for a round-table article appearing in American Coin-Op magazine. The article also is running in three parts on the publication's website – americancoinop.com.  
Among the benefits of a unit like Huebsch's commercial washer-extractor/tumble dryer, are the space-savings, profit-per-square-foot and the user-friendly nature of having the washer and dryer in one space – customers aren't using laundry carts to transfer loads from the washer to tumblers located on the other side of the store. This is particularly beneficial during the current pandemic, when laundries are trying to reduce touchpoints and increase social distancing. Rowen notes that that benefit is one that laundromat owners can market to potential customers during the COVID-19 situation. 
Laundromat owners and investors considering going the stack route should also be aware of customers' affinity for large-capacity washers and dryers to reduce time spent performing the laundry task. This is where the Huebsch stacked washer-extractor/tumble dryer, offered in 30- and 50-pound capacities, has an advantage over more homestyle stacks of the single-load variety. Owners and customers both get the benefit of the larger capacity – speed, efficiency and profitability. They also help make smaller locations that would not be profitable for a coin laundry utilizing single units far more viable, particularly in major metro areas where lease rates are more expensive.  
To read part one of the American Coin-Op series "Sittin' Pretty with Stack Equipment," click here.