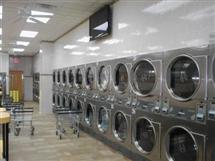 Jose Almonte Lavanderia New York, NY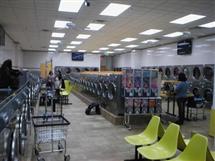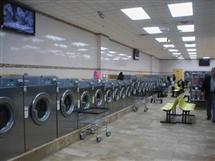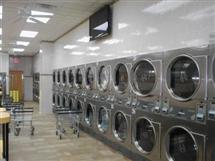 This equipment just doesnt break down.
Jose Almonte is a champion of the laundry business. As owner of Lavanderia Express, a growing chain of laundromats in New York City, he believes that laundry ownership can provide a meaningful, productive and well-balanced life.
Jose started his career in the grocery business working at his family's bodega in Brooklyn, East New York. He didn't get into the laundry business until 1992 when he purchased a property with a grocery store. Since there was another grocer only a few buildings away, Jose thought that his new building would be better utilized by providing the neighborhood with a different service. After attending a seminar on the laundry business, Jose decided to gut the grocery and convert the building into a coin laundry.
Since that first store opened, Jose's enterprise has expanded to five laundries. A sixth store is under construction and a lease for the seventh is currently in negotiation. Jose's business model is grounded in real estate. Acquiring the right property is critical to a store's success and to an eventual exit strategy. Jose selects properties based on potential, competition and convenience.
He currently has three coin stores and two card stores, but moving forward, all of his stores will be cashless. "As people become accustomed to using the cards, they actually prefer them to coins," he said. "And there are definite advantages for the store owner, who has fewer security and vandalism issues with a cashless store." Jose also staffs each of his stores with two attendants. He believes that attended stores are more desirable to customers, especially in densely populated urban areas like New York. The attendants are there to look after the business, maintain the property, clean, provide security and explain the card system to customers unfamiliar with cashless stores. Jose offsets the cost of his employees by offering drop-off service, dry-cleaning and selling detergents and other laundry products.
Jose uses Huebsch machines in his stores because of their durability and reliability. "This equipment just doesn't break down," he asserts. "The dryers are indestructible and the new Galaxy 600 washers are amazing." He also likes how uncomplicated the equipment is. The machines are easy for him to diagnose on those rare occasions where there is an issue. Addi