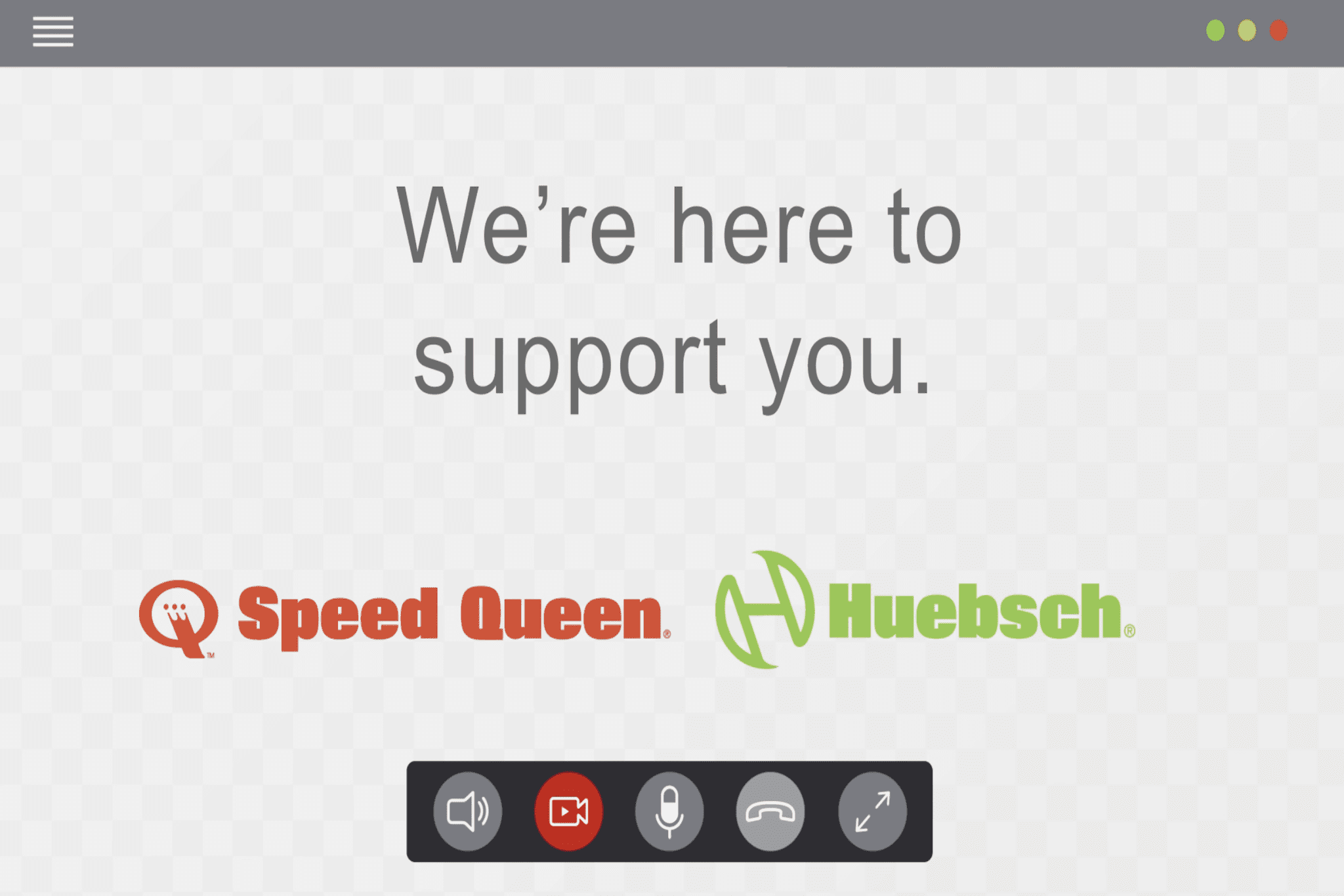 Huebsch Wants to Help You Stay Essential
During challenging times, we can all use someone on our side. Over the last few months, Huebsch has worked in even harder to provide laundromat owners the resources they need to maintain the continuity of their businesses through COVID-19. From signage, tips, an operations guide and much more, our charge was to deliver service and assets that put owners in the best position possible to stay essential. 
While we are hopeful that this pandemic will dissipate soon and sunset, we're also well aware that that scenario, for now, is a bit further into the future. So, we'll continue to support owners in any way possible – whether that means providing fast, efficient service to keep machines up and running or helping grow the business's profitability through equipment upgrades or expansion via new location assistance. 
In a recent video, our vended laundry team gathered virtually to walk through the amazing factory rebates on new equipment purchases, as well as the historically low financing programs, that include zero percent for 90 days and 120 days with no payments. We are also offering special acquisition financing programs. 
To hear about these deals and meet the expert laundromat team, watch the video here.