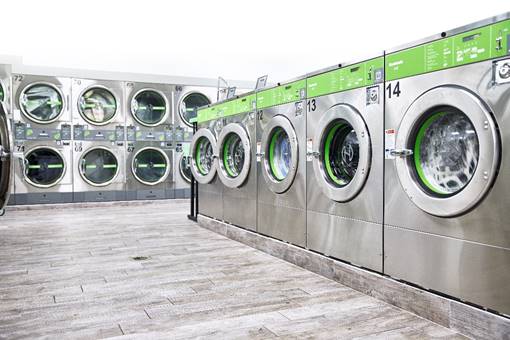 Get the best service for your Huebsch equipment; Register your laundromat
As a laundromat owner, you aren't just buying equipment; you're making an investment. That means machines need to not just perform but deliver return on the investment. And like any investment, preventative maintenance is imperative. 
 However, invariably situations will come up and you will have questions. It's at this point that you find out the strength of the companies you are dealing with – both at the distributor, and manufacturer level. Did you buy from equipment "seller" or a full-service distributor? Does the manufacturing company behind the distributor offer next-level service and support? 
 Your business can ill afford any downtime, So, it's important that when you run into an issue your distributor offers a large parts inventory and in-house, highly experienced, and factory-trained service technicians, Huebsch distributors have the resources to get you up and running fast. 
 And when you need immediate advice, our hotline to the factory service team delivers fast, industry-leading support to Registered Laundromat Owners. 
 Becoming a Huebsch Registered Laundromat Owner is easy. Simply go to the support page and register your locations. Once registered, you'll have access to our dedicated support team.