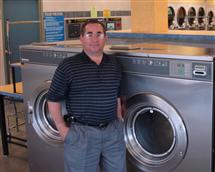 Dion Marcionetti Smart Wash Laundry, Woodstock, ILL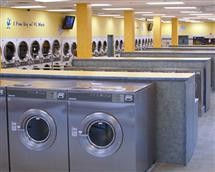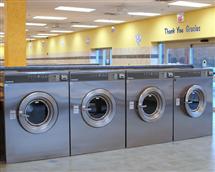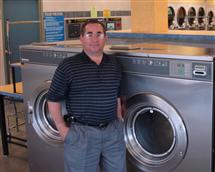 It brings in the most income per square foot and attracts customers in away from their home machines and apartment buildings
As an experienced vended laundry owner, Dion Marcionetti knows what it takes to be successful – a great location and great equipment. So when he identified a site in Woodstock, Ill., previously home to a Walgreen's, sandwiched between a dollar store and supermarket, he knew his Smart Wash Laundry was primed for success. Huebsch commercial laundry equipment completed the equation.
He chose Huebsch commercial washers and dryers for their reliability and advanced controls, which enable him to increase revenue through additional vend pricing for extra wash and rinse options.
The 4,200-square-foot store offers Internet stations, drop-off service, vending machines and games, but ask Marcionetti what the real draw for the store is and he's quick to tell you.
"The HC80. Because it brings in the most income per square foot and attracts customers in away from their home machines and apartment buildings," he says. Smart Wash has four of the 80-pound HC80 units as well as 10 40-pounders, 15 30-pounders, 12 20-pounders, 12 top load washers, six 45-pound stack drying tumblers and 22 30-pound stack drying tumblers.
Marcionetti chose the LaundryCard system for the store, which has enabled him to run free dry promotions as well as Wash to Win, a customer rewards program. Registered customers also will receive coupons via direct mail. In addition, Smart Wash offers discount days Tuesday through Thursday.