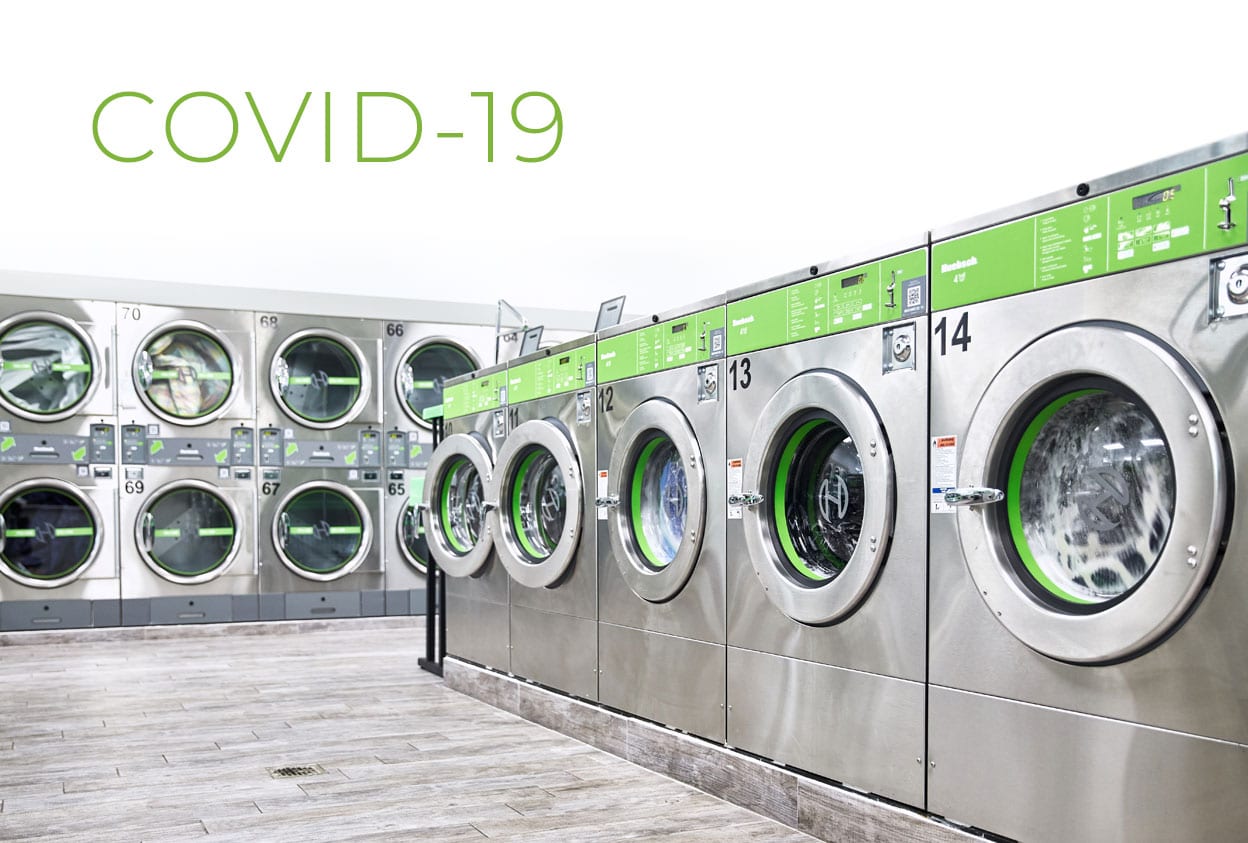 COVID-19: TIPS, TOOLS AND GUIDES FOR LAUNDROMATS
Clean Laundry is essential in helping fight the spread of COVID-19.
Together, we are facing a truly unprecedented situation. The global coronavirus pandemic has affected various aspects of daily life. Due to the nature of this unique crisis, washing and disinfecting household items, including clothing, are critical at stopping the spread of the virus. For individuals who do not have access to laundry machines and dryers in their homes or apartments, laundromats are their only resort. In light of it all, vended laundries continue to open their doors to provide the valuable service that our communities need.
During this time, we want to provide you with up-to-date information, tips, guides and tools to help you provide a key service by delivering clean laundry while taking the right precautions to keep customers safe. Continue to check back and subscribe to our communications to stay updated with our latest posts related to COVID-19.