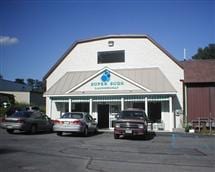 Christopher & Susan Crounse Super Suds, Scotia, NY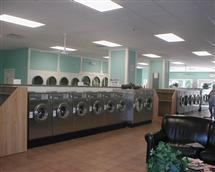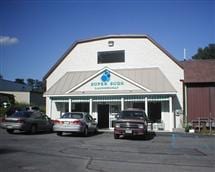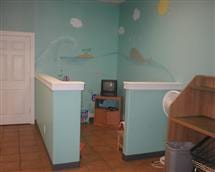 Our best decision was the purchase of the 80-pound washers. They're an excellent draw
Christopher and Susan Crounse purchased an old car stereo and accessories building in Scotia, NY and decided to turn it into something new — a laundromat; alas, Super Suds was born. Before beginning their coin laundry business, the Crounse's operated a family-owned wholesale and retail beverage center. In addition to Super Suds, Christopher works as a high school history teacher, while Susan is a speech pathologist. Despite their past and present careers, opening a coin-laundry business offered extra income.
With 3,200 square feet in their modern New York business, the Crounse's are able to offer much more than just clean laundry at Super Suds. In fact, there are many amenities that draw customers to Super Suds. Besides the laundry luxuries of drop-off dry cleaning and wash-dry-fold, Super Suds also offers the comforts of free popcorn and coffee, a kid's area, leather couches, board games, a book swap and two large TVs.
Café style tables are both inside and outside along with free WiFi Internet, offering users a relaxing environment while at Super Suds. Additional amenities offered include free soap Tuesdays, free dryer sheet Wednesdays, free pizza Thursdays, as well as senior, military and college student discounts.
Super Suds offers 32 washers — two 80-pounders, four 60-pounders, 12 40-pounders and 14 20-pounders. Dryers include four 75-pound units, eight 45-pound stacks and eight 30-pound stacks.
"Our best decision was the purchase of the 80-pound washers. They're an excellent draw," says owner, Christopher Crounse. "We are the only laundromat in the Capital District to have these." The 80-pound washers are very popular with horse owners, families on a tight budget, and people who have limited time. Customers have mentioned that they come to Super Suds specifically for these large-capacity machines.
The couple knows they made the right decision when choosing Huebsch equipment. "The washers and dryers are of the highest quality," says Chris. "Our customers love the results."
The floor plan of Super Suds was brilliantly