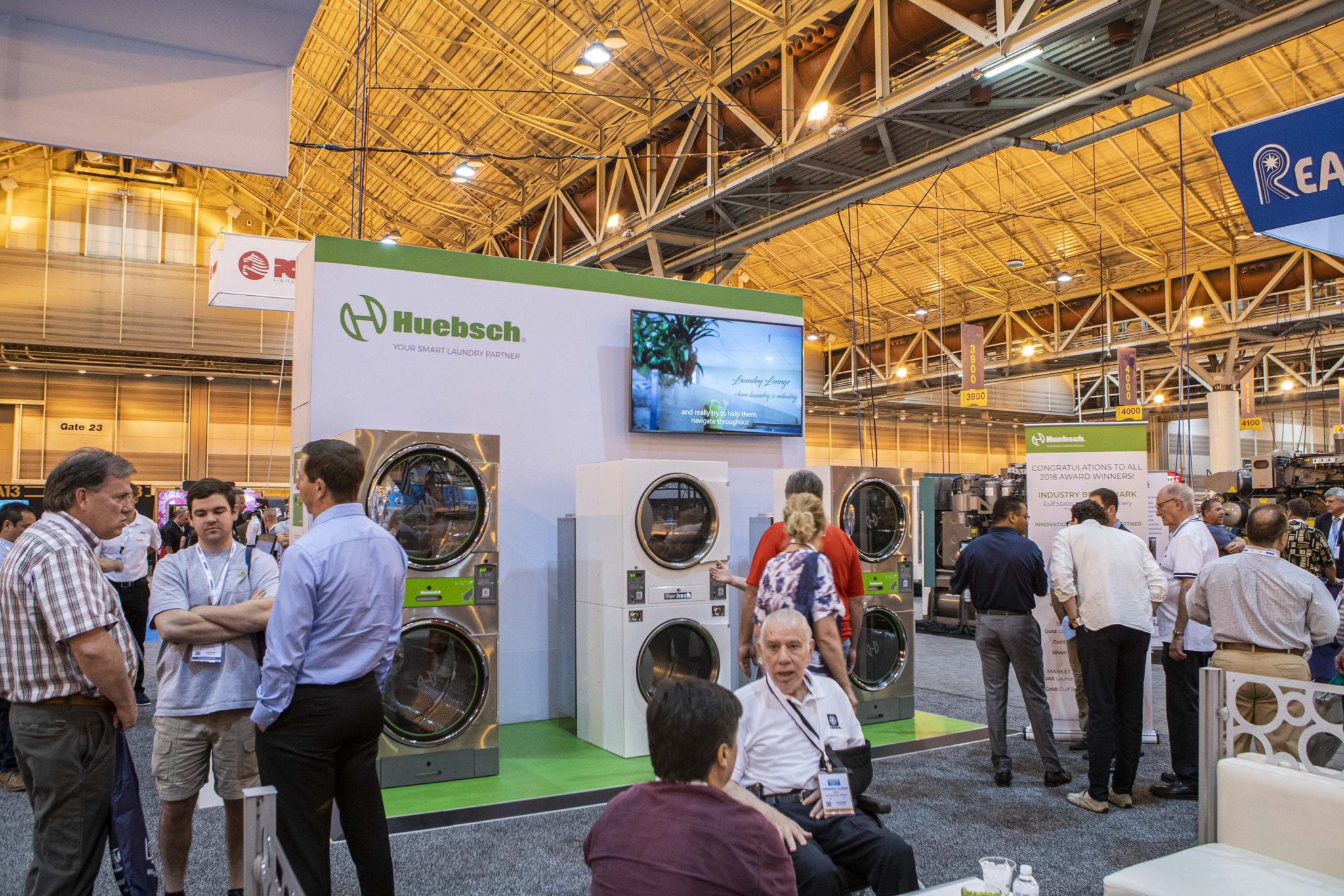 A variety of 'coming soon' offerings shown by Huebsch at Clean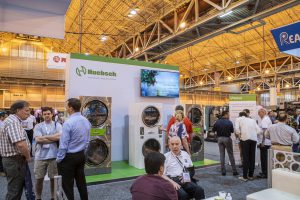 The 2019 Clean Show in New Orleans was a prime opportunity to get a peek of what's to come from Huebsch, your smart laundry partner. For those who couldn't share in the excitement of The 2019 Clean Show, below is a short recap of the high points.
Technology was clearly the focal point, with expanded offerings to the

Huebsch Command system

. Visitors were able to explore the new point of sale (POS) and customer relationship management (CRM) components for the Huebsch Command laundry management system. Both offer a host of functionalities to further manage and market your laundry to increase revenue.
Other additions to Huebsch Command include the Huebsch Command owner app, along with a Huebsch Payment Center.
Visitors to the Huebsch booth also got to see the benefits provided by being part of the Alliance Laundry Systems family. The global leader in commercial laundry unveiled next-level service technology – an augmented reality feature. Soon machines will be fitted with unique QR codes, where a servicer or store owner can scan the code with an app and see inside the machine without removing a panel. The technology will put all documents literally at your finger tips and speed service and parts ordering.
To learn more about Huebsch or sign up for email alerts of new products and promotions, visit huebsch.com.