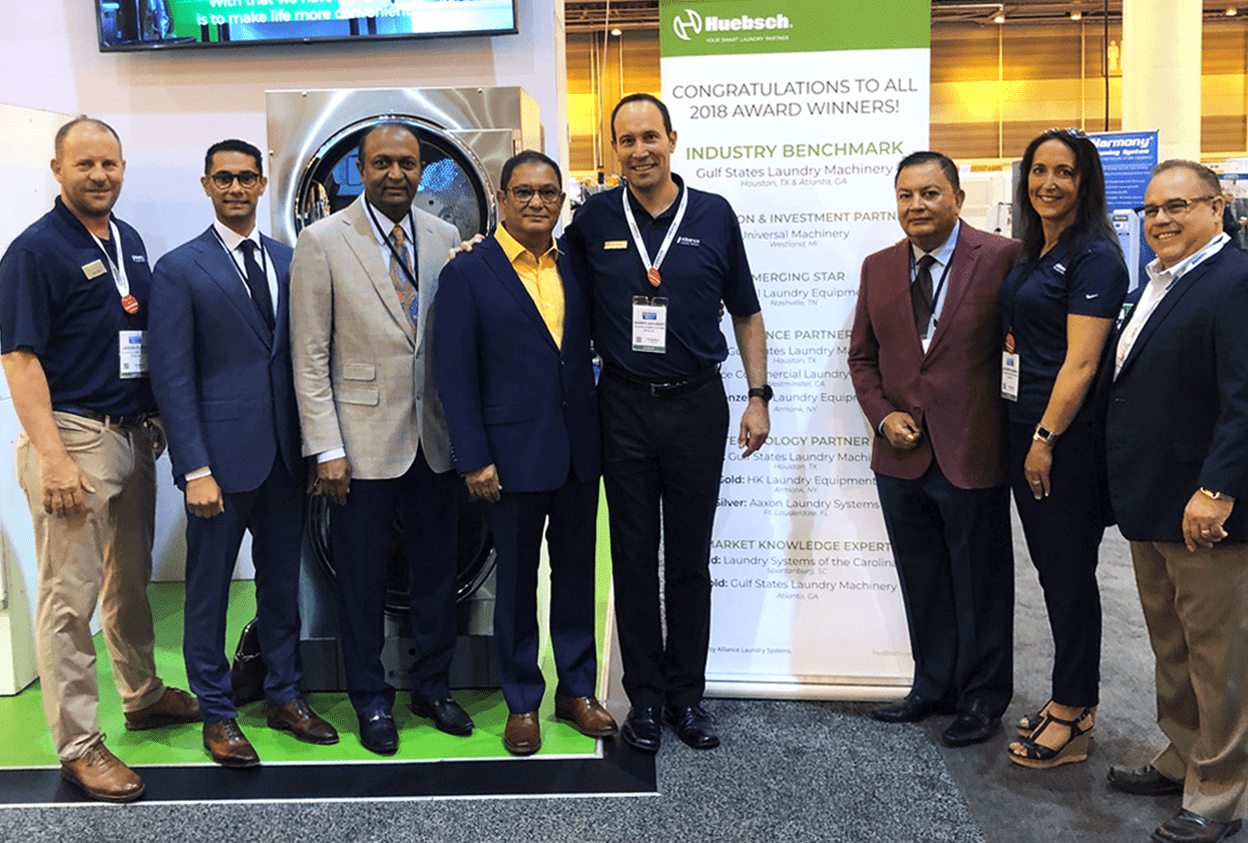 Huebsch awards Gulf States Laundry Machinery coveted Industry Benchmark Award
For the second consecutive year and fourth time overall, Huebsch presented Gulf States Laundry Machinery Co. and its Houston and Atlanta branches with its highest honor – the 2018 Industry Benchmark, formerly known as Distributor of the Year.
Serving laundry owners in southern Texas and Georgia, Gulf States previously received the top Huebsch award in 2011, 2014 and 2017. In 2017, the award came after the Gulf States Houston team was back in business in less than eight weeks after their facility flooded due to Hurricane Harvey.
The latest award, presented at a June 20 appreciation breakfast at the 2019 Clean Show in New Orleans, was just one of four Gulf States received. Huebsch also awarded the company its Gold Finance Partner honors for its Houston branch; Gold Technology Partner honors for 13 installs, also for its Houston branch; and Gold Market Knowledge Expert honors for its Atlanta branch. Pravin Parmar co-owns the Houston branch, while Ben Prema owns the Atlanta branch.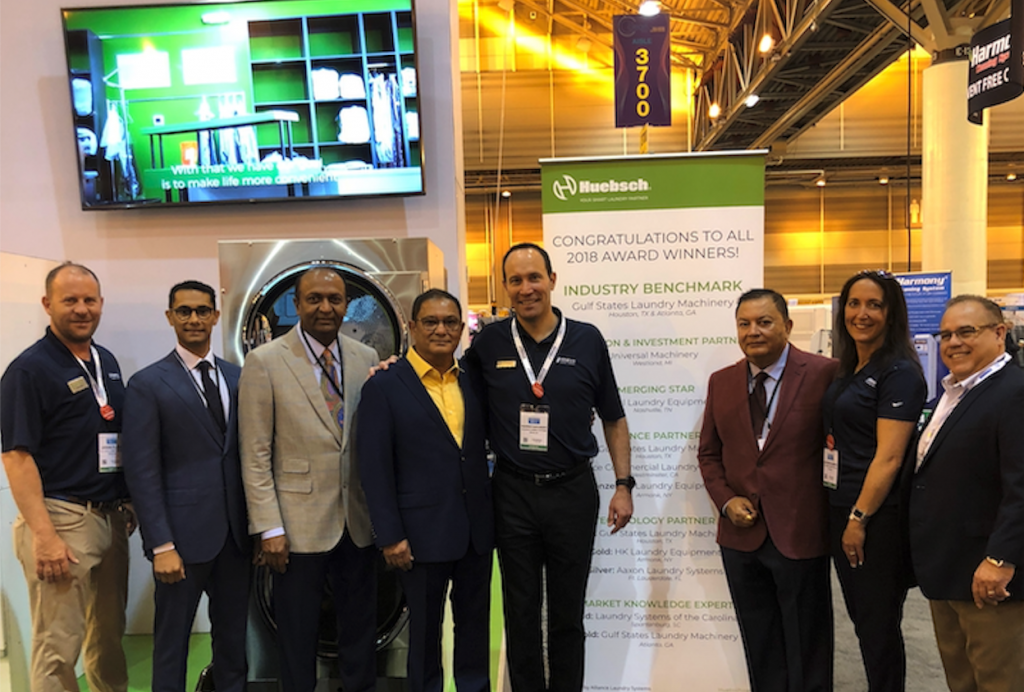 "This distributor could literally have won an award in nearly every category this year," said Kathryn Rowen, North American sales manager for Huebsch. "They continue to invest in their business and in their staff, and continue to learn and adopt new methods and technologies."
Rowen said Huebsch distributors like Gulf States consistently lead the industry in quality of service to customers, and are the best of the best.
"The Gulf States team's marketing knowledge and local connections are unparalleled," Rowen said. "But most of all, their unwavering professionalism consistently delights their storeowners, who continue to lead their markets with remarkably successful businesses."
Parmar attributed the company's success to their customer-first focus, as well as their commitment to be the best.
"We aim to be the expert, share our expertise and create opportunities for customers," he said. "That's allowed us to build a loyal customer base."
Founded in 1984 in a garage in Houston to sell dry cleaning equipment, Gulf States Laundry Machinery Co. started providing vented laundry equipment about 10 years ago. To learn more about the company, visit https://www.gslaundry.com/ or call 1-800-289-4756 in Houston or 1-800-875-4756 in Atlanta.
For more information on Huebsch and its distributors — a netw