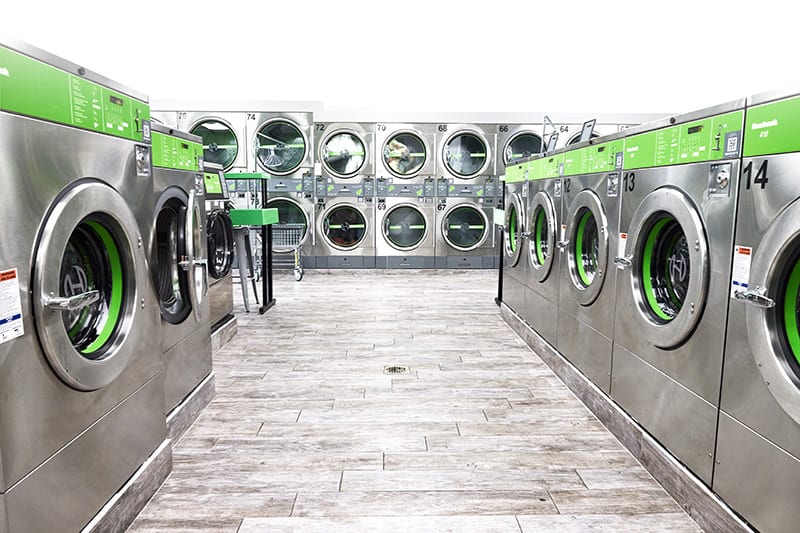 Alliance sales professional talks capacity
There is talk within the industry about the impact equipment mix has on business, and the efficiency with which it brings in revenue and facilitates optimal customer experience.
With both increased interest and need, many industries (and customers) are gravitating toward higher capacity machines, including 60-, 80-, and 100-pound capacity washer-extractors and companion tumble dryers. But with limited space, comes limited options. Smaller facilities can opt for the stacked washer-extractor/tumble dryer product to optimize space without sacrificing productivity.
The publication, American Coin Op, interviewed Jason Fleck, lead sales development manager at Alliance Laundry Systems to get his take.
Fleck weighed in on the importance of having proper equipment mix related to an existing store vs. a new self-service laundry development.
"Often, store owners are hesitant to change a layout [of an existing store] because of concrete pads, bases or pre-existing utility bulkheads," Fleck said. "There are efficiencies in buildout when retooling an existing store and keeping the same layout. However, antiquated layouts are worth reimagining when funds permit."
As for new stores, Fleck described them as "blank slates," emphasizing the opportunity to utilize everything industry professionals know to make the new location a market leader.
Fleck also explained the factors considered when determining a store's equipment mix and whether an investor/store owner should seek help when making the decision.
"Don't do this alone. Seek out a distributor with experience laying out stores and lean on them to get things started," Fleck said. "Tour successful stores for ideas and interview successful store owners for their advice/regrets. Understand your demographics and competition."
Those interested in learning more can read Part 1 and Part 2 of "Perfecting a Laundromat's Equipment Mix," and browse other articles by American Coin Op at americancoinop.com.