Vended
Single Tumble Dryers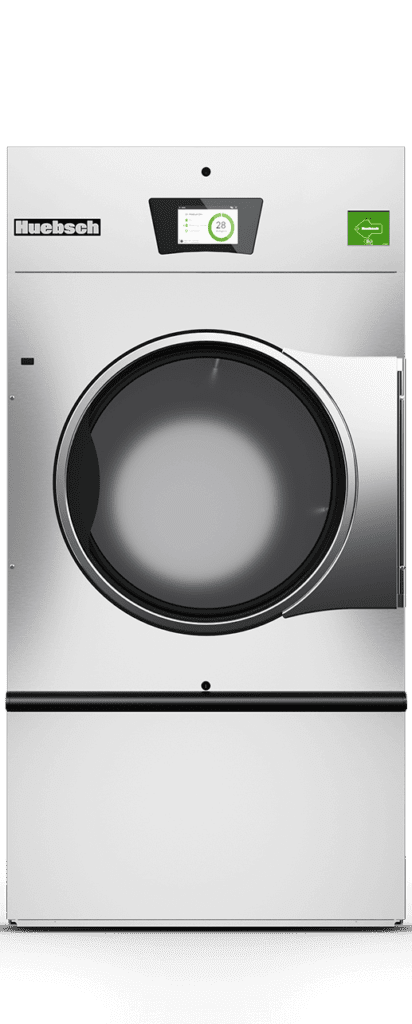 Capacities (lbs.): 30, 55, 75
Huebsch® commercial vended tumble dryers are ultra efficient and produce fast dry times, so owners are able to get customer in and out fast.
Solid State Electronic Controls
Super Large Reversible Door
Stainless Steel Door
Self Cleaning Lint Screen
All Belt Drive System
Reversing Option Available
Reversing Cylinder Now Comes Standard
5-years limited warranty on all parts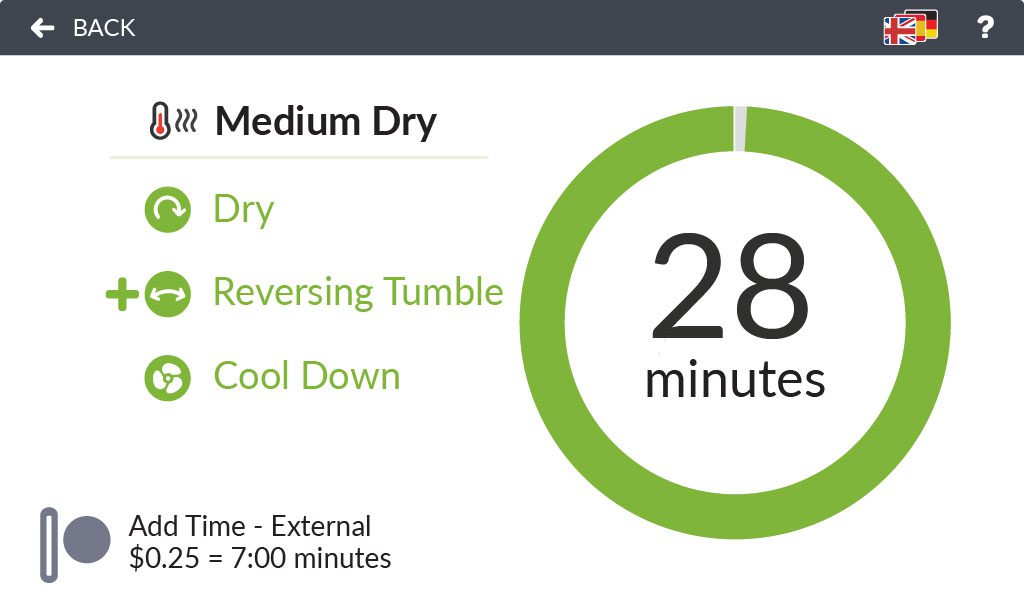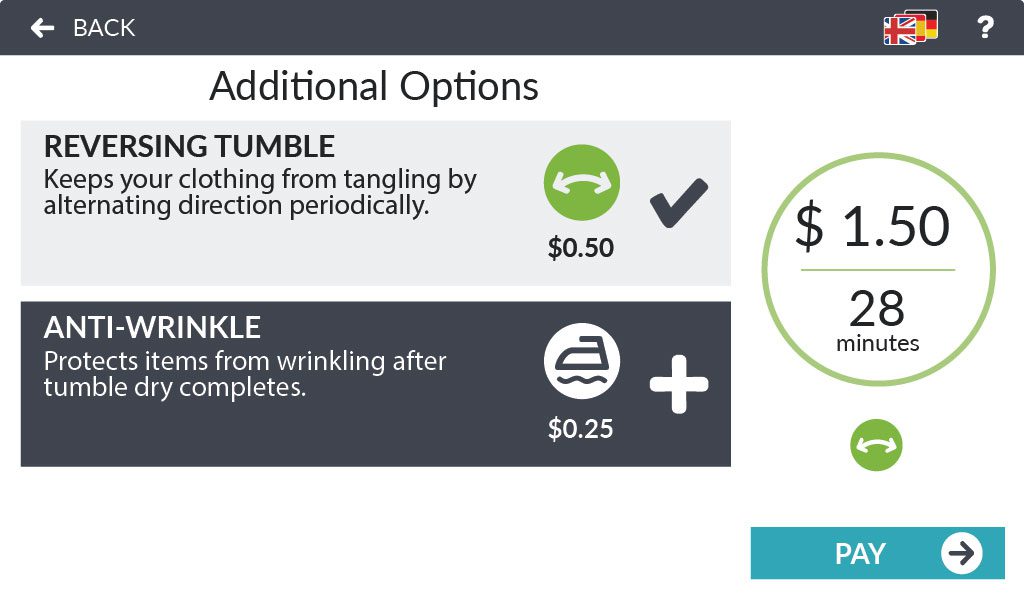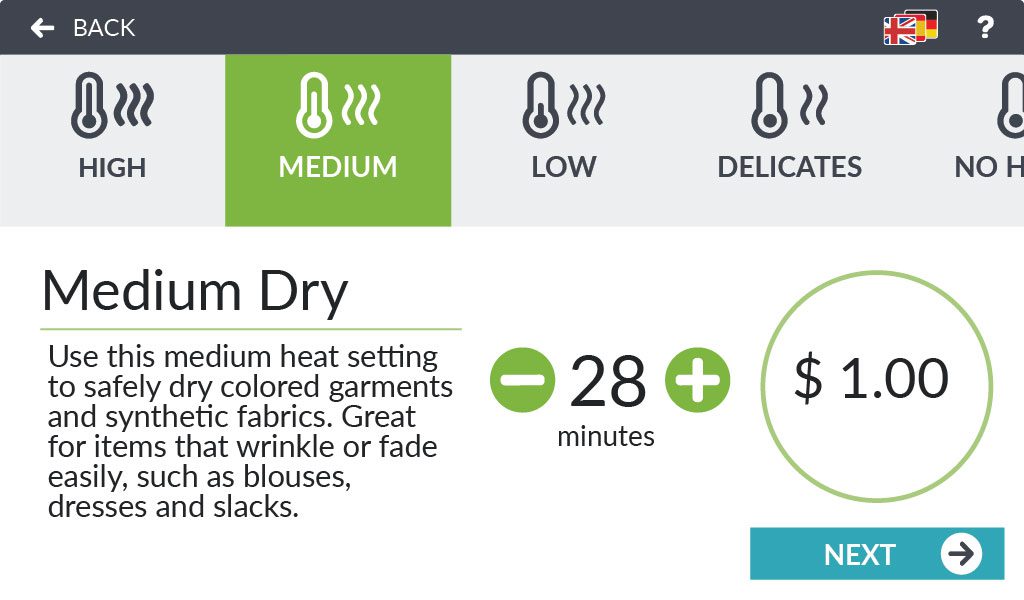 Controls
Galaxy™ Touch
Simple is good, but when it's Huebsch® technology, simple becomes much more. With the introduction of its Galaxy™ Touch control, Huebsch® provides laundromat owners a powerful tool that simplifies the laundry experience for their customers. An intuitive, full-color touchscreen, Galaxy Touch offers multiple language options – now, all customers can get the exact dry cycles they desire.
Galaxy Touch places profitable cycle modifiers front and center for customers – using real-word descriptions. Bottom line: when they know exactly what they are getting with premium options, customers are more likely to select them. And with anti-wrinkle and reversing selections, tumblers are now positioned to generate additional revenue on the drying side. Best of all, the touchscreen control comes with peace of mind as it has been tested to stand up to the rough demands of a busy vended laundry environment:
Push button tested to 1 million times per square inch of control surface (equivalent to pressing every square inch of the control 100 times per day, 365 days per year, for almost 27 ½ years)ٚ
Impact tested with a one-pound ball dropped from 4 feet, with plastic screen sitting in freezing temps for three hours.ٚ
Surface treated with multiple chemicals, including Formula 409®, stainless steel cleaners, Windex®, bleach and other laundry chemicals and the control still functioned as normal.ٚ
The material is a polycarbonate. Polycarbonate is the same material used in ballistic safety glasses and "scratch proof" lenses.