Light Commercial
Commercial Stacked Washer-Dryers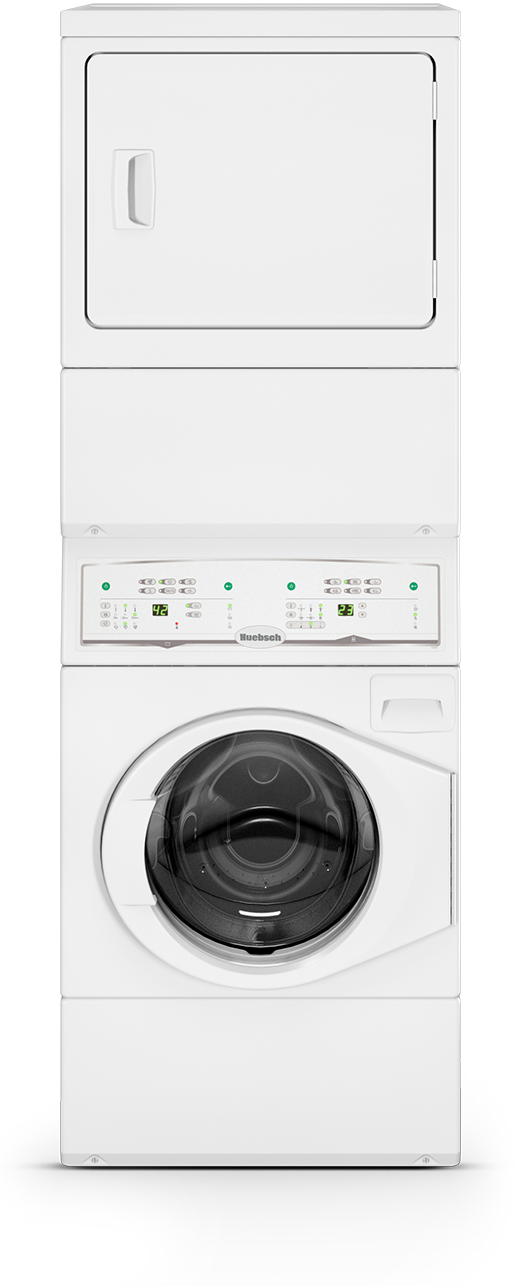 Capacities (lbs.): 18, 21.5
Effectively save valuable space with a Huebsch® commercial stacked washer dryer combo. Easy to install and more powerful than ever, our commercial stacked washer dryer combo is designed to deliver unmatched laundry performance. Benefit from innovative features and game-changing technology. Durable construction and extensive testing ensure optimal productivity. The vertical combinations of our commercial stacked washer dryer combo can use the same connections and hookups required by standard washers and dryers, allowing you to keep your original installation setup.
Remove more water from clothes, speed up cycles and reduce energy usage with high-speed cycles up to 440 G-Force. Lessen operating costs with water use trimmed to 11.7 gal (44.3 L) per cycle. Effortlessly handle out-of-balance loads with improved suspension and smart technology that manages and redistributes loads as needed for seamless cycles.

Controls
Electronic
The Electronic Control keeps users informed throughout the wash process with cycle-status lights and a digital cycle countdown. Users also have the flexibility to control temperature, load type and soil levels, as well as options for prewash and/ or additional rinse to achieve high levels of efficiency. Automatic (moisture-sensing) cycles come standard to prevent over-drying of your linens.
Video
More About Our Products
Watch to learn more about the evolution of Huebsch® Laundry.