Light Commercial
Commercial Dryers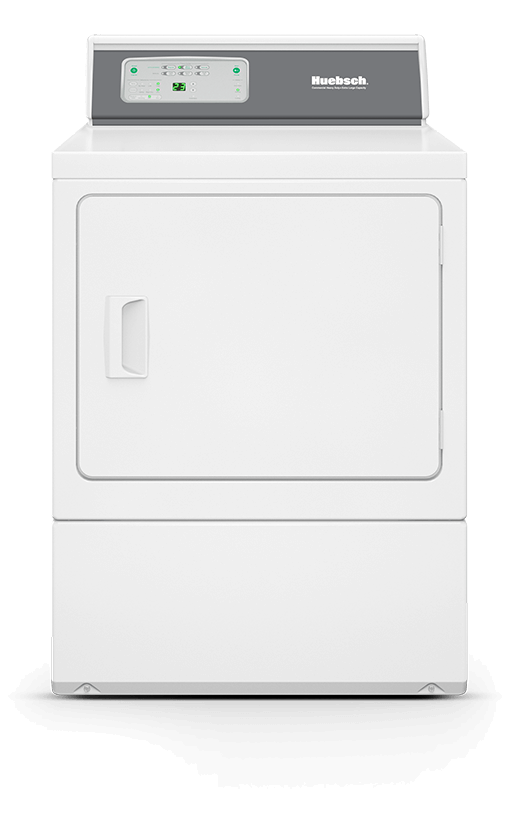 Capacities (lbs.): 18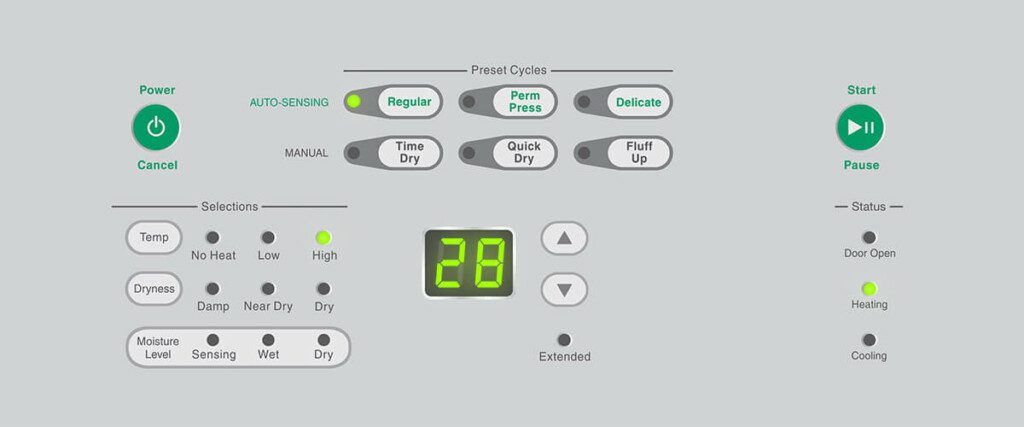 Controls
Electronic
The Electronic Control is designed for durability and easy operation with attractive selection buttons and cycle status indicator lights.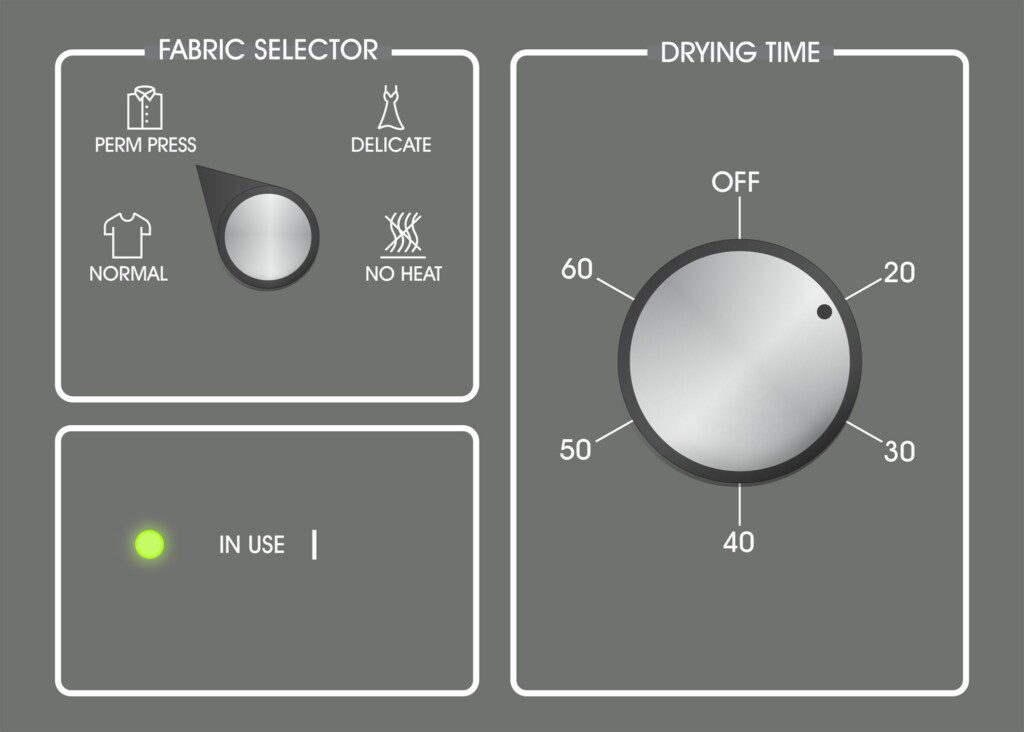 Controls
E-Mech
The E-Mech control features an intuitive design offering users simple water-temperature and fabric selections while using cue lights to monitor progress through the wash cycle (available on rear-control models only).

Controls
Mechanical
The Mechanical Control offers a reliable heavy-duty multi-cycle timer knob.