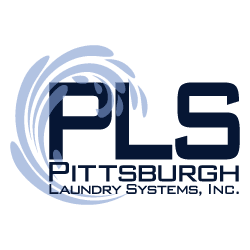 We are for more than just durable, high-tech products
Laundromat owners get it: service matters. Customers who visit a laundry and get an amazing experience come back. Let's face it, the basics of what the business provides aren't all that different – washers, dryers and wash-dry-fold service. However, the people – those smiling faces behind the counter, who go the extra mile to make customers feel welcome, separate an excellent laundromat from all the rest.
We feel the same about the experts who represent our Huebsch brand in local markets. Again, anyone can sell you a piece of laundry equipment and walk away. We pride ourselves on aligning with the top distributors in their local markets – ones that share our values and belief that the sale is just the start of the relationship. So, we are always excited to hear from customers who have had that experience.
That was the recent case with a note passed along to us about Jeff A. at Pittsburgh Laundry Systems. The customer highlighted "the amazing work and dedication that Jeff has put into making my laundromat come alive. He has gone above and beyond throughout the entire sales process and has been a great shoulder to lean on."
In a time when self-checkouts, online orders and contactless delivery are the norm, we are proud to be joined by our partners in keeping the seemingly dying art of customer service alive and well. Congratulations to Jeff and Pittsburgh Laundry Systems.