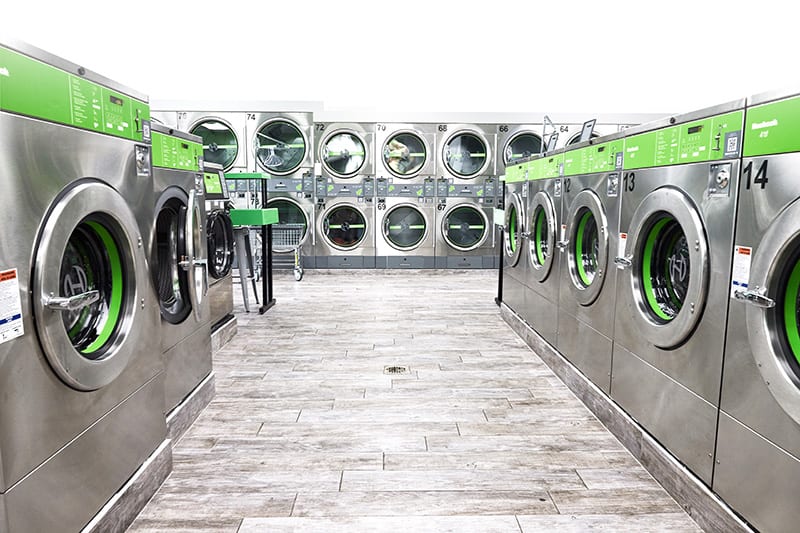 Running a laundromat in the COVID-19 pandemic
Never did Paul Hansen, owner of five Chicago laundromats, think he would be running a business during a global pandemic. Hansen has been operating all five of Su Nueva Lavanderia's southwest Chicago locations for the past 30+ years, with much success, and is the third generation of owners. However, he's had to make some operational changes due to social distancing recommendations and stay-at-home orders from the federal and local governments during COVID-19.  
"I grew up in the business," Hansen said. "I did a lot of work – cleaning and maintenance." 
After earning his undergraduate degree, Hansen continued working at Su Nueva Lavanderia, but eventually went into the private sector to work as an accountant for a few years. He said he just couldn't shake the feeling of wanting to return to the family business.  
"I liked being my own boss," Hansen said. "It was a business I knew. I knew what was going on and I felt like it was the right move [to return]." 
Prior to the coronavirus, Hansen said he didn't have a disaster plan in place because no one envisioned anything like this could or would ever happen.  
"The biggest cause for concern for us before this was rising costs, especially of utilities and water," Hansen said.  
All five Su Nueva Lavanderia locations are full-service laundromats, and even offer free transportation to and from the business.  
"We've always been big on giving as much as possible back to the customers," Hansen said. While he couldn't estimate the number of customers each location serves in a week, Hansen said they have "a lot of traffic."  
Since the social distancing regulations and stay-at-home orders have been implemented, Hansen said he and his staff have been able to continue all operations, including the transportation to and from the laundromat, with some modifications. 
For example, if customers are using the transportation service to and from the business, they are required to wear masks and there is only one household allowed in the vehicle at a time. After each ride, drivers thoroughly wipe down the vehicle and even run a portable ozone generator for 15 to 20 minutes a couple of times each day, Hansen said.  
On site, attendants are required to wear gloves and masks while working. Staff