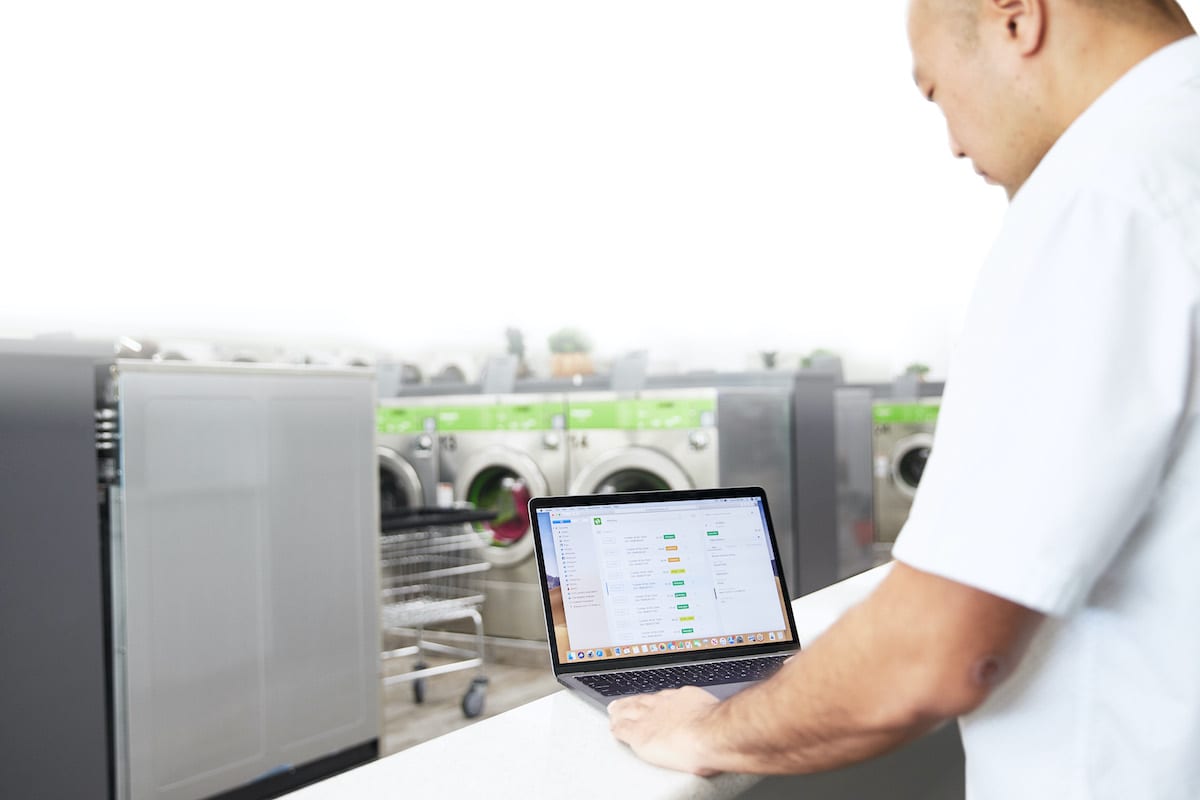 Making Sense of the Numbers
Today's laundromat owners have the ability to equip their business with intuitive machines that provide an array of useful data that can be leveraged to enhance business operations. Whether they wish to gain a better understanding of how the store is performing, want proactively identify issues with machines, view income statements, or access data regarding customers and their laundry-doing habits, laundromat owners can do so using innovative reports. Let's dive into a few meaningful data sets that can be used to provide further insight into daily operations of laundromats.  
Data from laundry machines can be used to indicate what's happening in the store. Continue reading below to learn about a few reports that are helpful to laundromat operators and how they can be used to enhance several facets of the business.  
The Location and Revenue Report highlights the number of turns per day for each machine and provides a comparison of the revenue from differen

t sizes and types of machines

. S

o

,

 laundromat owners can determine which 

machines/capacities 

are most profitable. This information proves useful when setting cost per load and determining which machines to invest in when remodeling or opening another store. Additionally, store

 operators can create marketing specials to increase the use of machines that are less popular or drive more profit.

 

The Peak Times by Hour Report can prove especially useful while crafting the employee schedule, because it provides an hour-by-hour breakdo

wn of how busy the store is. 

Perhaps more importantly, it

 can also be used to help create marketing strategies to support the goal of increasing store traffic during slow hours. 

 

The Float Status Report is useful for laundromats that offer an app payment system. When patrons upload

 money onto their mobile wallet and use a portion of the funds to pay for their machines, the remaining balance on the mobile wallet is referred to as the store

'

s float. The Float Status Report displays the total amount of float each store has and can be u

sed to craft marketing promotions that incentivize adding money to the app payment system and increasing the store

'

s float. 

 
In addition to providing insights into revenue and the performance of the store, data from laundry machines can help identify potential issues with equipment and  help store owners be proactive with maintenance. Let's run through a few reports that can shed light on health of machines below. 
Machine Fill and Drain Time Reports look at the last 10 fill and drain times of each washing m

achine and give

 the average fill and drain time by machine. These reports provide a quick and easy way to compare the performance of each machine and identify if a machine is lagging because of potential issues with water intake

 (fill valves)