Multi-Housing
Front Control Front Load Washers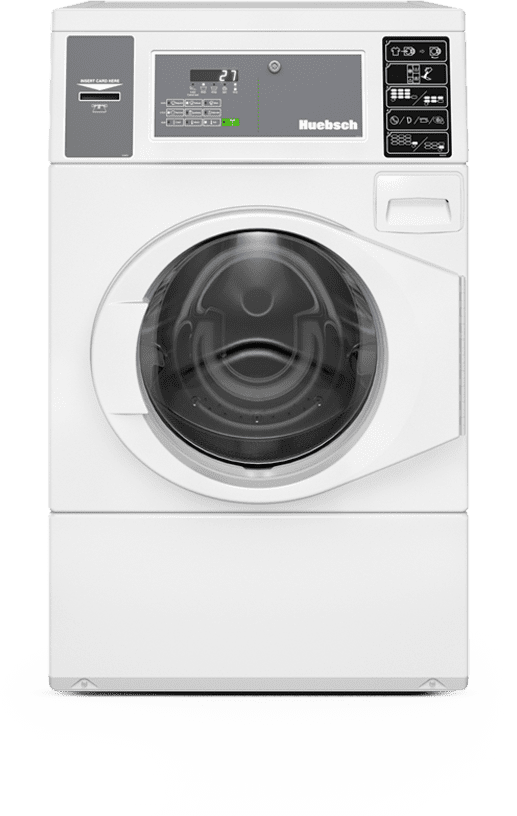 Engineered and built like no other, the Huebsch® front load washer is designed to be everything people thought a washer couldn't be. Equipped with revolutionary suspension and sensing technology, the washer redistributes out-of-balance loads with ease to deliver uninterrupted cycles, virtually eliminates vibration and operates quietly so neighboring residents won't even know it's running.
It also touts an incredible 440 G-Force extraction speed to maximize moisture removal, reduce dry times and minimize utility costs. And as if that's not game-changing enough, this smooth-running, laundry-optimizing machine delivers increased water efficiency. It's everything you never knew it could be.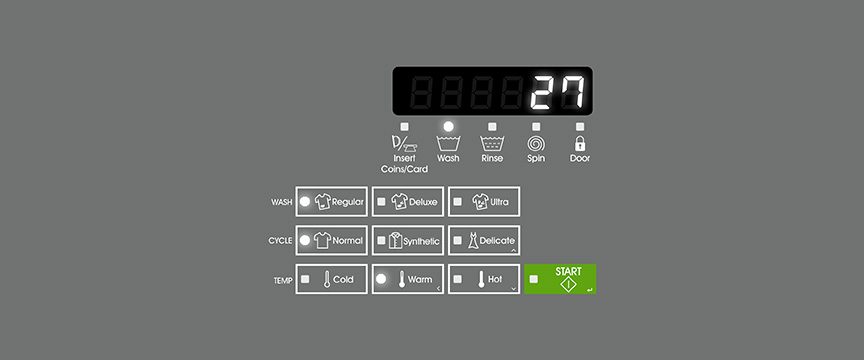 Controls
Quantum Gold Pro
The Quantum® Gold Pro control delivers a truly premium experience to residents. From intuitive soft touch buttons that walk them through cycle options to multiple actuations (coin, card, mobile) for payment flexibility, this control gives residents the wash and dry options they want, and the revenue potential managers desire.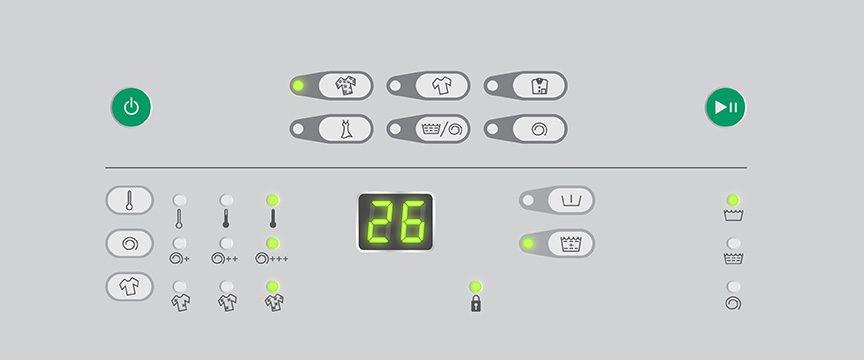 Controls
Electronic
Electronic homestyle control is designed for durability and easy operation with attractive selection buttons and cycle status indicator lights.
Specs
Product Features
Revolutionary balancing technology
Industry leading 1200 RPM spin speed exerts 440 G-force extraction
Integrated meter case
Extra-wide 15.5 ̋ door opening and 180º door swing
Rugged suspension system
Easy-to-read digital display
Large capacity meter case standard
Multi-level vend pricing
Individual cycle modifier keys
Durable stainless steel tub standard
Four-compartment soap dispenser
Wash Alert™ capability
Ultra-High 440 G-Force
Extract Cycle 10-Degree
Tilted Control Panel
Stainless Steel Tub and Panels