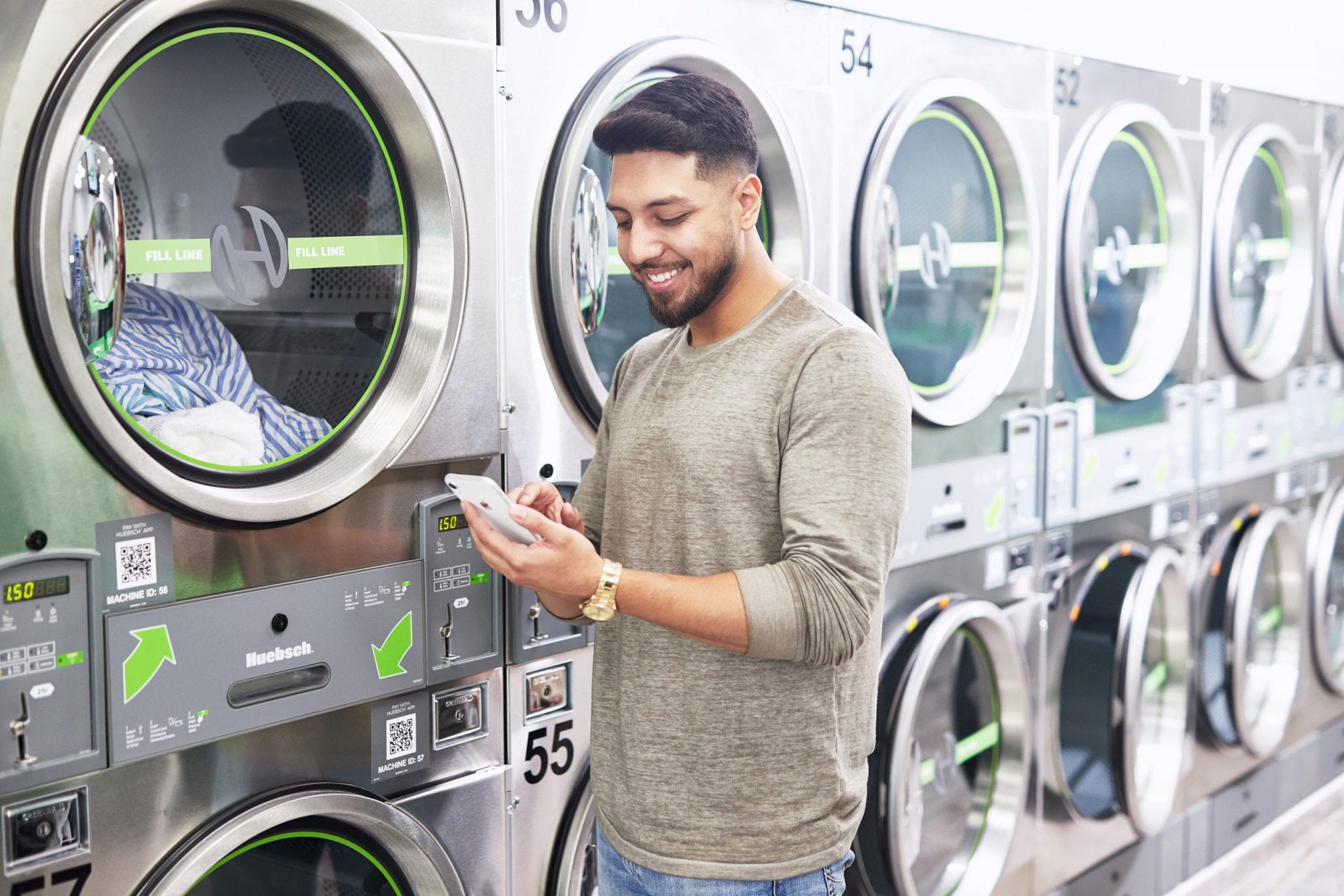 Top 5 reasons your laundromat needs an app
There's an app for that. 
 Soooo…how many times a day do you hear that familiar phrase uttered? Check your phone. How many apps are you hosting? Starbucks? Amazon? Dunkin'? Let's face it, seemingly overnight. Apps and app-based payment have become a way of life. So, why are you waiting to retool your laundromat and add a customer app? Here's our top five reasons you should upgrade to the Huebsch App. 
 Let's start out with the main reason you opened a laundromat – to make money. Our data shows laundromats that offer a mobile payment option made between 10 to 15 percent more than stores that didn't. Do you still need four more reasons? 
Create stickiness. You want good loyal customers? Offer them an app. By loading dollars onto the app, they'll have a built-in reason to come back. 

 
Rewards. No matter if it's fast food, your favorite outdoors gear brand, or gas station, rewards points have become synonymous with apps. Having an easy way of rewarding customers builds further on that loyalty focus.

 
Simplicity. Imagine how much easier management would be by removing cash and collections from the equation. No more emptying coin boxes and filling change machines. No expenses of added "bolt-on" card readers, or additional systems to manage.