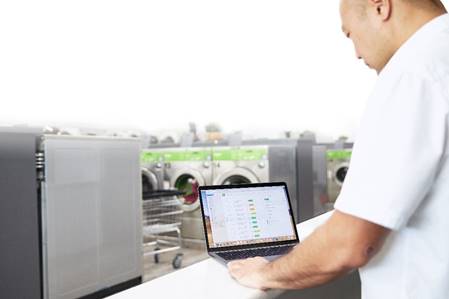 Staying together as pandemic moves to new era
Unity remains among those who seek revival and respite after a turbulent year. Alliance Laundry Systems distributors held true to long-term revitalization efforts in the laundromat industry while the pandemic rages onward and vaccination continues to roll out toward herd immunity.
The group utilized several methods to aid laundromat owners in every way they possibly could, such as
• Fast access to parts and service
• Full PPE for technicians
• Video services and troubleshooting
• Reduced or no trip charges; COVID-19 signage
• Having staff work from home and doing anything to keep staff and customers safe
Having gone through the worst of the pandemic in the last year, it goes to show the resilience and necessity of laundromats in any community; they have long been recognized for their recession resistance. Even has COVID-19 guidelines remain in place in some areas, many Alliance distributors are seeing opportunities for new investors because of the essential business designation of laundromats through the pandemic. It offers further proof to new investors regarding the strength of the business model and the overarching need for clean laundry.
Some distributors who were seeing laundromats in their markets closed during this time, posit that those store owners will be looking to exit the industry, which, again, creates opportunity for new investors eager to get into a stable business. Perhaps when all is said and done, investors will take note of the laundromat industry's perseverance, and those who had to close up shop seek an opportunity to return.
Read more about laundromat benefits here.