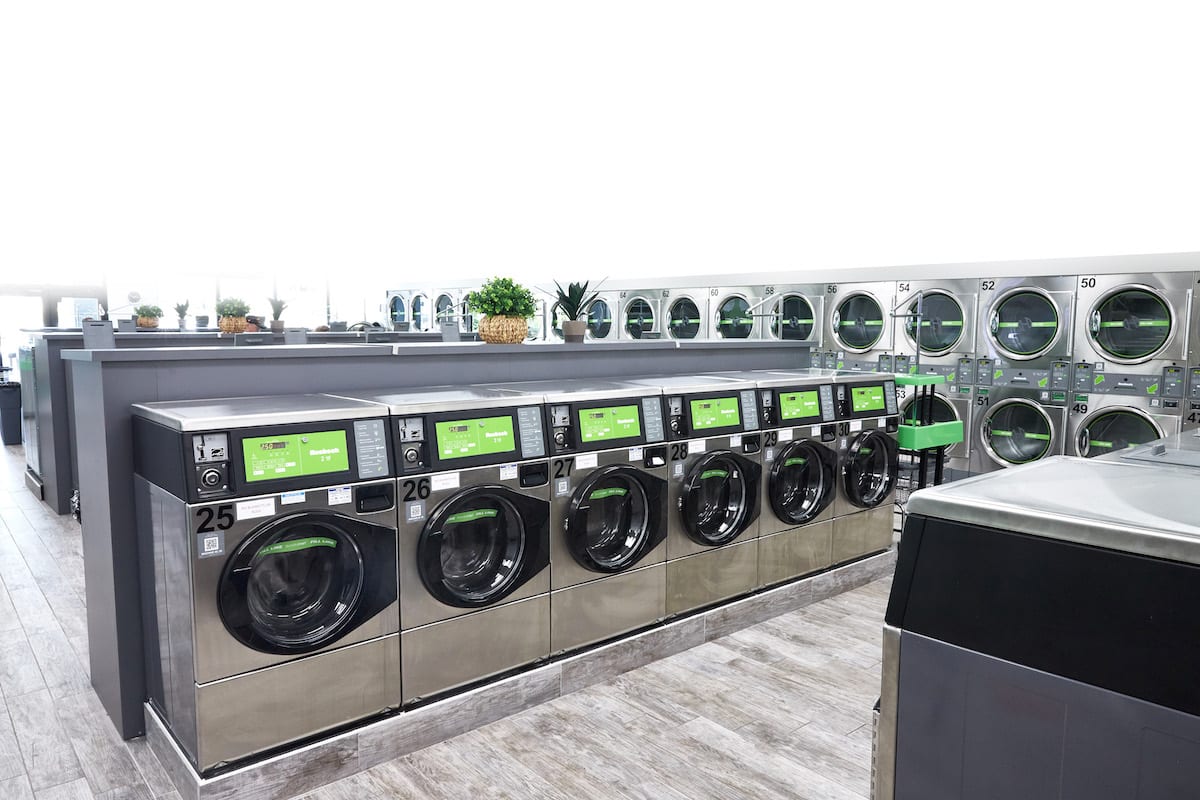 Learn what it takes to open a coin laundry
What's it take to open a coin-operated laundromat? How much money will you need to do it? Should you buy or lease property? What is the best location for a laundromat? What other considerations should you be aware of before opening a coin laundry? 
You've got questions and Huebsch, a leader on helping new investors start a coin-operated laundromat, has more than a few answers. As is always the case with most new business ventures, the key is having someone knowledgeable in your corner. That's why it's important to select an experienced distributor – not just someone who sells equipment; but a partner who can assist with everything from location selection, financing, equipment mix, layout, permitting and a variety of tasks after the grand opening. Use our distributor locator to find a Huebsch partner in your area.  
Below are a few more items that may help you determine if you are ready to open a coin laundry. 
Buying the existing laundry business or building. 

This one is a no-brainer. If you decide to buy an existing coin laundry or building, that's going to be a major expense. The price varies heavily depending on the value of the property and business. However, you can expect pricing to be somewhere between $200,000 to $500,000 on average. There may be additional costs for inspections, realtor fees, and more within your purchase price as well.

 

Lease/rental costs. 

If you're leasing or renting a space, you'll have a down payment and the first rental fee due upfront in many cases. Plus, you'll need to budget for your ongoing rental fees.

 

Remodeling. 

If you're planning on making any changes to an existing facility, you'll want to account for construction and building costs. Again, the price here is going to fluctuate dramatically depending on the project. A few gallons of paint or some new flooring are relatively cheap, but major changes — like moving walls or redoing the plumbing system — get pricey.

 

 

Commercial laundry equipment. 

If you bought an existing laundromat, you may have some equipment to work with. However, you may want an equipment upgrade or be starting fresh. This price will change based on your specific needs and facilities. Generally, equipment is one of the biggest (and most important) investments you'll make for your laundry business. At Huebsch, we offer hassle-free, competitive 

financing options

 to help you outfit your laundromat with the best equipment.