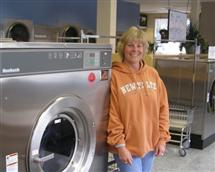 Kim Carlson Robo Laundromat, Jamestown, NY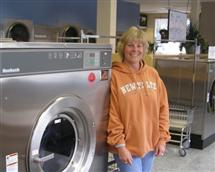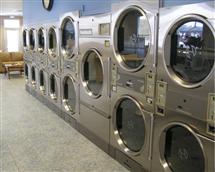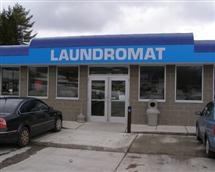 The biggest selling point was the customer service we received
Robo Enterprises Inc. in Jamestown, NY already was involved in a variety of businesses including car washes, gas stations, convenience stores and self storage. Recently, however, the business added yet another component with a 2,100-square-foot Laundromat.
The closing of a laundry in the area of one of their convenience stores jumpstarted the idea. "We did some research, and the demographics simply showed a need for the business," said Kim Carlson, general manager of operations and new development at Robo.
And when it came time to decide on what equipment to fill the 2,100 square-foot addition to the convenience store, Robo selected Huebsch. Carlson said a review of brands on the market showed Huebch "offered a far superior product." In addition, she was delighted by the customer service she received.
"The biggest selling point was the customer service we received from [our Huebsch distributor] Pittsburgh Laundry," she said. "They were extremely helpful and offered great follow-up."
Since opening in October 2007, Robo Laundromat has done a brisk business and Carlson has seen the laundry complement the other businesses on s