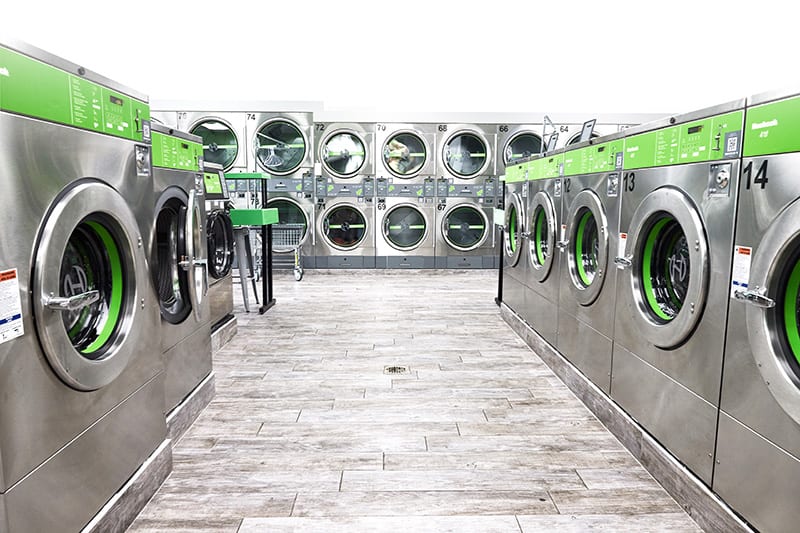 It's time for an end-of-year status check
The holidays are approaching and within an instant, the new year will be upon us. A change of the calendar year inevitably brings into view how you might improve your business. However, as supply chain challenges persist it may be worth looking at your business before 2022 to ensure sufficient lead times for necessary upgrades. Below are a few thought starters to get you going.
Are equipment capacities and features in-line with customer expectations? The trend toward higher capacity machines is not going away. Is it time to swap out top loads or double load washers for more 60s and 80s? If so, make sure you are matching drying capacity. Are your current models able to offer premium options – extra wash/rinse, extended tumble, reversing tumble? These additional features bring additional revenue opportunities. Definitely worth considering.
Time for wash-dry-fold? Many laundromat owners are seeing exceptional results with their wash-dry-fold business. If you have an attendant and don't offer it, perhaps it's time. If you do offer it, is revenue where you would like to see it? If not, it may be time to look at additional vehicles to get the word out.
Pick-up and drop-off service? Can adding this service drive significant revenue increases? What system and equipment upgrades will be necessary to accommodate the service?
Does your time at the store match your lifestyle? If you are having to organize your life around store management requirements, it may be time to explore technology options that allow for greater freedom. Perhaps it's time to transition from cash to cashless options. Should you hire a manager to help take tasks off your plate?
WIFI adequate or exceptional? If you don't offer WIFI, let's face it, it's a giant miss. As consumers, we scarcely go anywhere without checking for (and likely connecting to) WIFI. Make sure your laundromat offers customers excellent, fast access. Also, don't neglect security of the connection.
Marketing with a plan. Owners who operate with a yearly plan to market their business are better positioned for success than those who don't. Use this time to review what's working and what's not, and from there craft a plan – with measurable metrics – to drive traffic and profits. Don't forget your online presence.
Expansion time? Special financing geared toward acquisitions can make expansion not just easy but way more inexpensive than you would think. Chat with your equipment distributor to see if tapping acquisition financing can help you grow your business in 2022
With many of these conversation starters driving off equipment and systems, it's important to speak with your vendors and distributor now. As mentioned above, lead times continue to be challenging. Planning ahead now will ultimately save you time (and stress) in the long run…helping you get off to a solid start in Q1 of 2022.