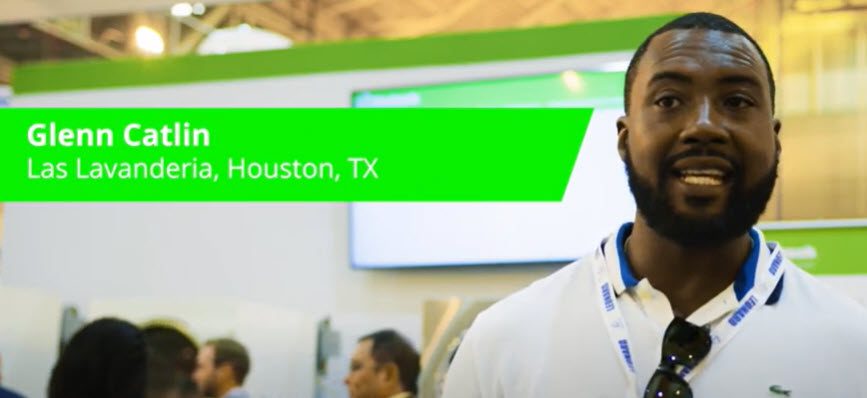 Huebsch success stories abound at Clean Show
Why do we love the Clean Show? The short answer is that it's like a family reunion – we get the opportunity to chat with Huebsch owners and learn how our equipment is making a difference in their businesses. 
At the last Clean Show, we were ecstatic to connect with so many owners and equally thankful they let us tell their success stories in video clips. Glenn Catlin, owner of Las Lavanderia in South Houston, Texas, had a great efficiency story to tell. You know when the utility company calls and says, "we think your meter is broken; your consumption dropped off dramatically," that's a great sign that the decision to upgrade equipment was a good one. 
Watch Glenn's full story in the video below.  
Attending Clean Show this weekend in Atlanta and have a Huebsch success story to share? Stop by our booth (2642) and let's chat. Be sure to check out all the technology and products we have on display to help your laundromat become a market leader.