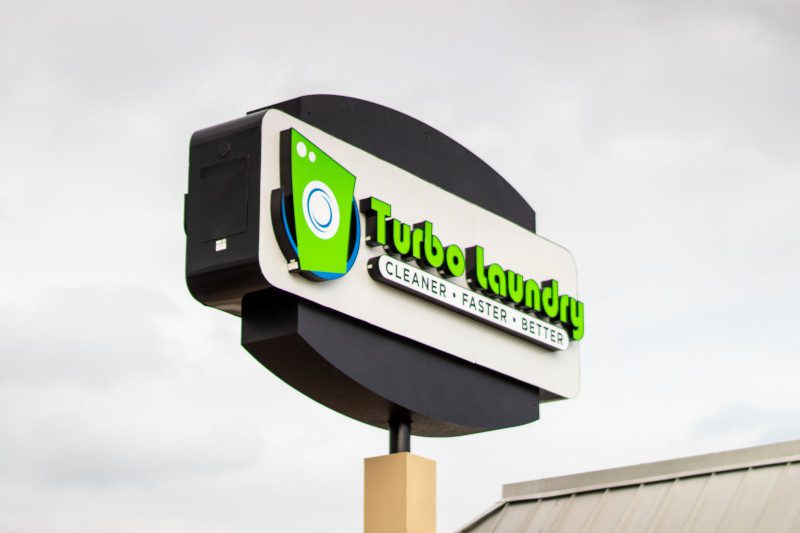 Huebsch-equipped laundromat featured in American Coin-Op
The ownership group of Turbo Laundry in Texas weren't going to miss an opportunity to broadcast their business to the more than 50,000 cars passing by their location each day. Big signage and bright colors were key to their approach. 
They recently shared their recipe for branding success with Bruce Beggs at American Coin-Op for part two of his article "Curb Appeal in Today's Laundromats" on the publication's website. 
Featuring Huebsch washer-extractors and tumble dryers, Turbo Laundry delivers an elevated customer experience. With an already strong wash-dry-fold business, the team recently added pick-up and drop-off service.  
To read more about Turbo, click here. And to see a video interview with the laundry's owner, watch our video below.