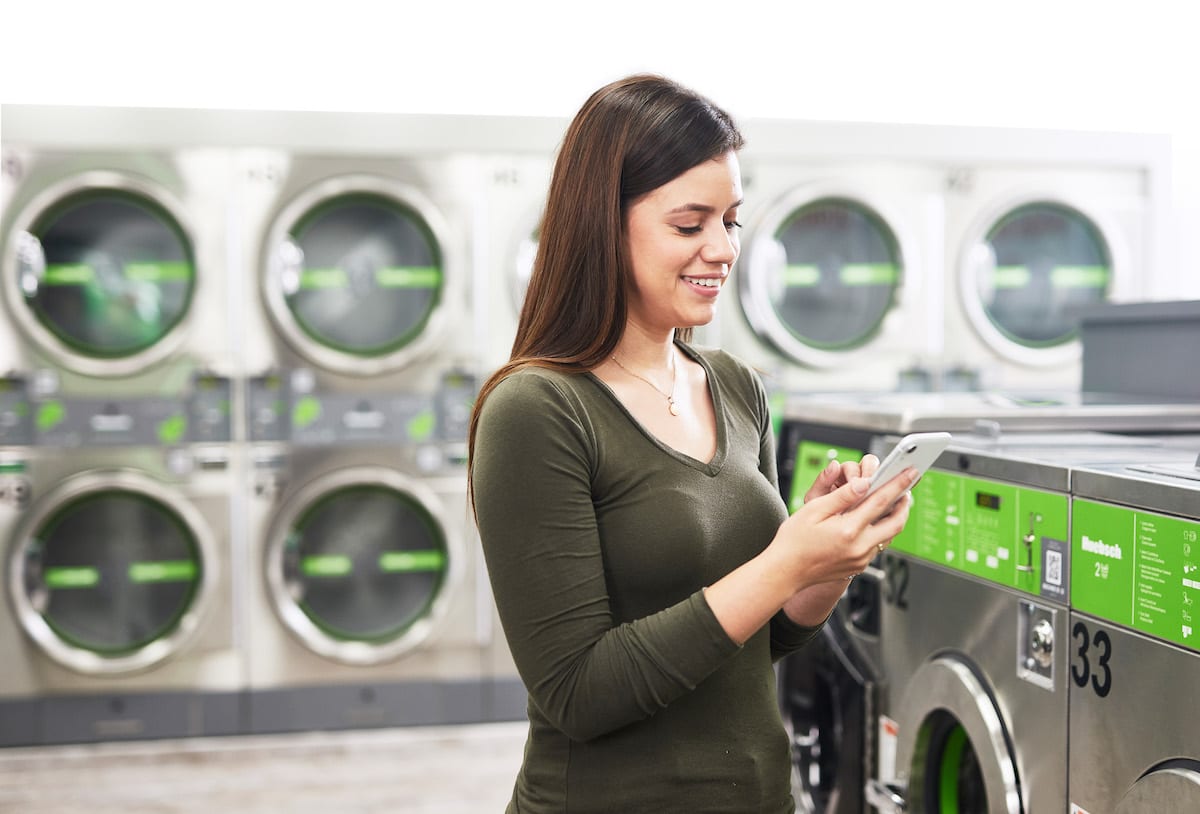 How has technology changed the laundry industry?
Technology has helped streamline many industries through automation, including the laundry industry. From marketing to the actual operations of a laundromat, technology has played a hand in making it easier for the business owner to stay on top of, and even be proactive about, any potential problems or complications.
There are a few common pain points existing store owners face: time, utility costs, labor, keeping up with the competition, changing customer expectations and generating a profit or expanding. To address these issues, some models of washers and dryers contain advanced technology to help keep costs low, save business owners time and even stay competitive with other local businesses.
Business operation
While coin-operated machines are still the norm in many laundromats, there are machines available now that use technology for everything from operation to payment. Some machines can be completely operated remotely, meaning a business owner can be at home and see real-time usage data without having to go anywhere. If there are slow drain or fill times, the laundromat owner is notified immediately, which means they can be proactive and quickly solve a potential problem before customers are impacted. This eliminates hours of time each week driving to and from your store(s) to check on your machines, or receiving a nasty online review for delayed service. Additionally owners can even remote-start machines and do remote programming.
Another huge advancement is the app-based payment system, which eliminates coins altogether. This means your customers no longer have to worry about carrying coins (a HUGE bonus for them.) and you don't have to spend your time making sure your change machine is stocked, your machines aren't out of order due to a coin sticking or going to the bank in person to m