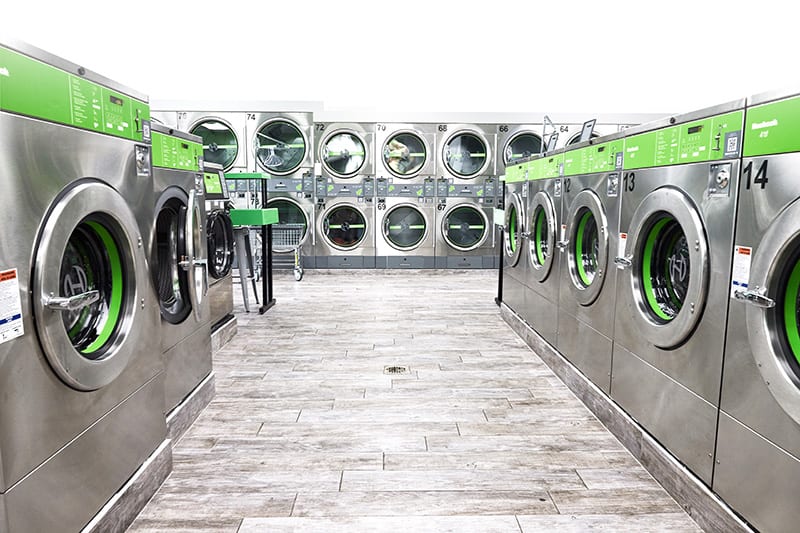 Finding a Location for a Laundromat
Location, location, location. When opening a new laundromat, there are several important considerations to take into account, but arguably the most important is its location. Without a good location, laundromat owners risk missing clientele and their store may never reach its potential. Are you wondering what features contribute to good laundromat location? Let's discuss below.
Factors that Contribute to a Good Laundromat Location
When choosing a location for a new laundromat, there are several things to look for. Any individual looking to open a laundromat should make sure that its location is:
Visible to passersby
Has an entrance that can be seen from the street
Feels clean, inviting and safe
Is well lit
Has plenty of room for parking
Is in a high-traffic area that is both easily and safely accessible
What kind of customers are you targeting?
In addition to the factors above, it is important for those interested in opening a new laundromat location to determine the type of customer they are targeting. In the laundromat industry, we recognize four key laundromat customers—those who will never have laundry equipment, customers who currently do not have laundry machines, occasional customers who own machines but come to laundromats for a special service, and those who utilize wash, dry, fold services. Let's take a deeper dive into the four types of laundromat customers below and how owners can target them.
Laundromat users who will never own laundry machines typically wash clothes on a weekly basis and frequent the laundromat that is closest and most convenient to get to, especially because these customers may walk or rely on public transit. When targeting this type of customer, it is important to look at demographics and the amount of renters in the area. If more than 50 percent of the population rents and the laundromat is located in close proximity, these laundromat users will likely frequent the location.
When trying to gain the patronage of individuals who do not have laundry machines but will eventually have them, location is not a paramount concern because these customers are looking for a unique product and are more likely to drive a little farther to use a mobile payment system and nicer, newer machines. Owners targeting this group may want to consider the amount of renters and young professionals in the area and choose a high-traffic location so customers know where to find them.
Occasional users who own machines but utilize laundromats to wash oversized items are more likely to drive farther to use large machines that have a laundry service app. When targeting this customer, the laundromat should offer a superior product with large machines and accept mobile payments. It is important to stick to a general rule of thumb that the laundromat is located in a visible, high-traffic area so patrons know where to find it.
The fourth type of laundromat customer are the individuals who do not have time to do their laundry, but are willing to pay a higher price and travel farther to utilize wash-dry-fold services. Laundromats can only bring this customer in if they are fully attended. Owners who are committed to tapping into these customers and making them a core clientele will find a location on the edge of middle- or high-income areas. They may also want to consider additional pick-up and drop off sites, perhaps close to business areas.
No matter which type of customer the store owner wants to target, it is important that the location they select is visible, well-lit, offers plenty of room for parking, feels safe and is located in a place where traffic stops or slows down so patrons can safely enter and exit the parking lot. Laundromats that are in a good location and offer a superior product with modern machines, the ability to utilize mobile payments and wash-dry-fold services are likely to do well.