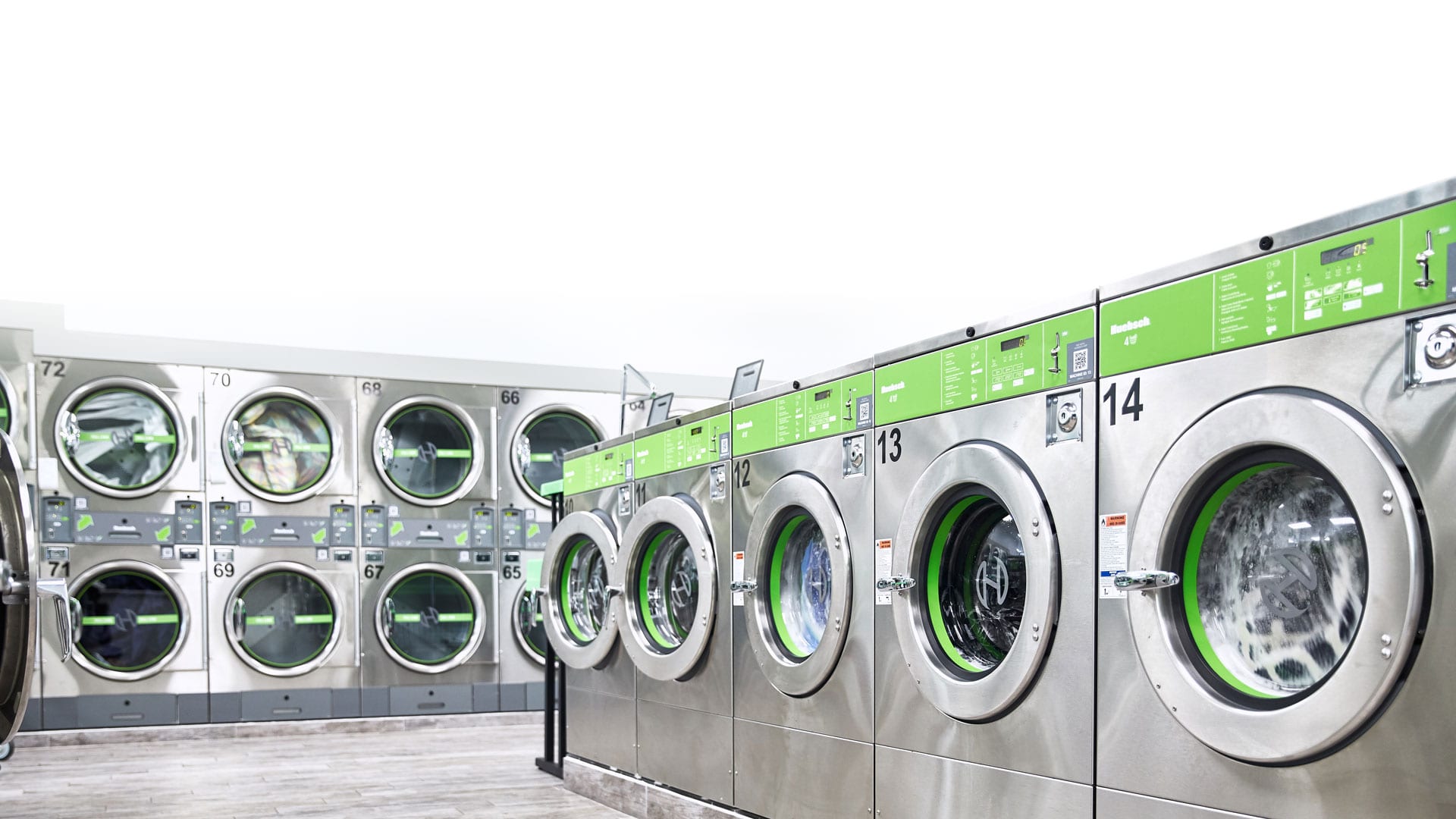 Bigger the capacity, the bigger the profits?
In the old days, top load washers were the standard feature of laundromats. Then came multi-load capacity washers. Fast forward to today. The trend is definitely big…real big. At many stores, 60-pound capacity washer-extractors have become workhorses, turning nonstop from opening to closing. Even 80- and 100-pound capacity units, rarities 10 years ago, are fast becoming quite common. 
Bigger comes at a price; the jump from the 60-pound realm to 80- and 100-pound capacities is significant. However, the price cannot be viewed one-dimensionally. If that was the case, the industry would still be dominated by top loads – they're inexpensive, easy to install and people still use them. But as American Coin-Op magazine reports in its "2021-22 State of the Industry" poll (April 2022 issue), front load washers are seeing an average of 1.2 more turns than top loaders. 
Then, of course, there's the difference in vend price. Top loads are often priced around $2. As you'd expect, the extra investment in larger equipment pays much larger dividends – American Coin-Op reports the range for an 80-pound $7 to $12.50. While top loads are familiar and people generally like them, they also handcuff owners' ability to get a premium vend. They are single-load units, have long cycle times, and most don't offer profitable cycle modifiers. So, that vend range for an 80-pound unit will rise as customers a high percentage of the time add at least one cycle modifier. 
The bottom line is that while larger equipment comes with a higher price tag, it brings greater efficiency, and has far more revenue-generating upside than top loads. Owners who counter with the argument that "if I don't have top loads, I'll lose customers" need to ask themselves if they want to keep a $2 customer or have the opportunity to win $10 and $15 clients. 
To read American Coin-Op's full industry survey, click here.