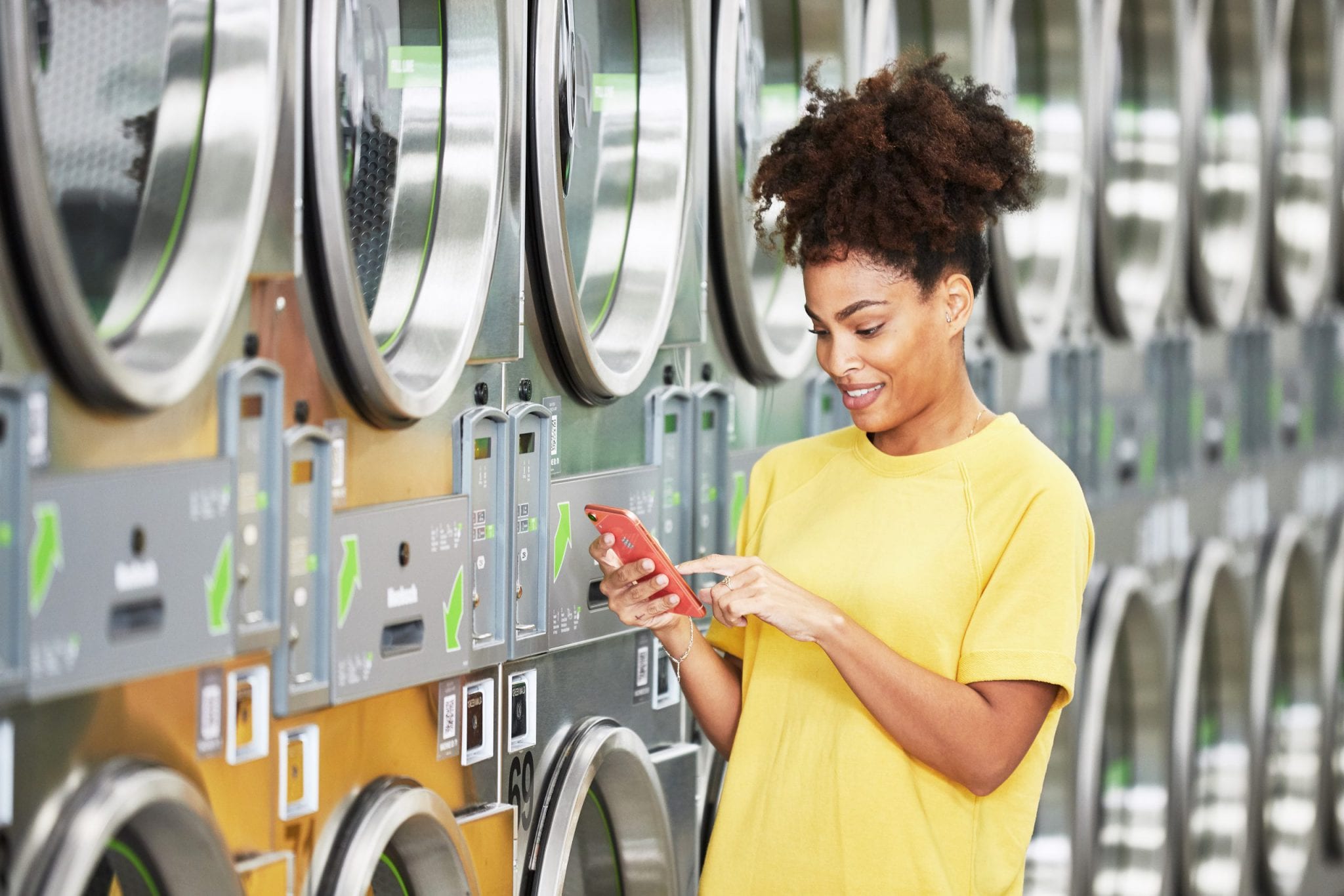 App-based payment methods remain popular after COVID surge
The first question was whether you should, or even could be open. Then, it was the challenge of developing policies to keep customers safe. And when a coin shortage brought questions of payment and cash flow options to the forefront, laundromats that offered payment flexibility were best positioned for success.
According to a June 2020 article by The Washington Post, "…the Federal Reserve banking system issued a note warning banks that it would start rationing coins." Offering multiple payment options is no different than owners offering multiple capacities to appeal to all customers.
To reduce as many touchpoints as possible for their customers' safety, laundromat owners leveraged technological advances in credit card and app-based payments and employed store layouts that continue to account for social distancing.
Customers using the Huebsch Command app can add value to their mobile wallet at home before coming to the store. Then, the customer enters the store and proceeds immediately to the washer, loads, selects wash, scans the QR code and leaves. Because they have a mobile app, there's no guesswork on when to return to the store from their car; they are alerted by text message. Same goes for the dry side, too.
While some owners may not be ready to go completely cashless, having mobile pay as part of their offerings is just another way of separating their laundry from the competition by matching services to customers' needs.
A case can certainly be made that the owner who offers multiple payment options is better positioned for success than one tied solely to coins. Similarly, the owner who can check store activity, remote start machines and offer refunds, all from the comfort of home is in a significantly more advantageous spot than their counterpart during the pandemic.