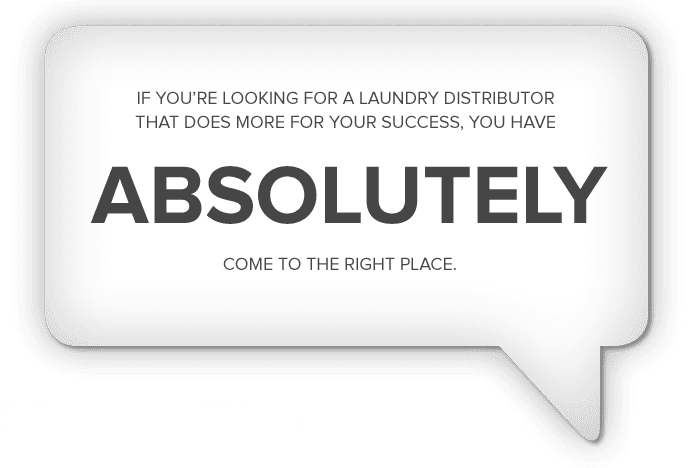 FIND YOUR LOCAL HUEBSCH DISTRIBUTOR NOW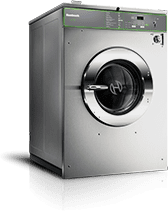 We at Huebsch® have always been committed to delivering the absolute best customer experience — from top-of-the-line equipment and services to unmatched support and financing. Which is why we're so proud that, in a recent customer value analysis, the Huebsch distributor network earned the highest Overall Distributor Quality Score among all participating brands.
And when you're ready to upgrade your equipment and/or expand your business, we'll put our top-rated distributor network to work for you, guiding you step by step to laundry success.
The Huebsch distributor network earned the highest Overall Distributor Quality Score* among all major vended-laundry brands in the following areas:

Reliability and trust built with distributor

Prompt response from distributor

Proactive communication on products/services from distributor

Good training programs from distributor
A partnership with the top-rated distributors also gets you a partnership with the world's top-rated manufacturer. Backed by Alliance
Laundry Systems, the global leader in commercial laundry, Huebsch scored the highest in the Good Service From Manufacturer category.
Huebsch was the right partner to help our family transform Tropical Laundry while allowing us to improve our customer experience and grow our business.
The biggest selling point was the customer service we received from Pittsburgh Laundry. They were extremely helpful and offered great follow-up.
I went with Huebsch because of the service they provided. It's a good thing to have someone that stands behind you and supports you.
Industry-leading laundry financing built just for you.
At Huebsch, our commitment to your success goes even deeper than our top-ranked distributor network. With over 100 years of lending experience and unmatched industry knowledge, Huebsch Financial will partner with you to design a financial plan tailored to your specific needs and focused on helping you grow.
Learn more.
Learn more about vended laundry's top-rated distributor network.
Want to find out how partnering with the industry's best distributors can take your business to another level? Fill out the form below and a Huebsch laundry expert will contact you to connect you to your local Huebsch distributor.